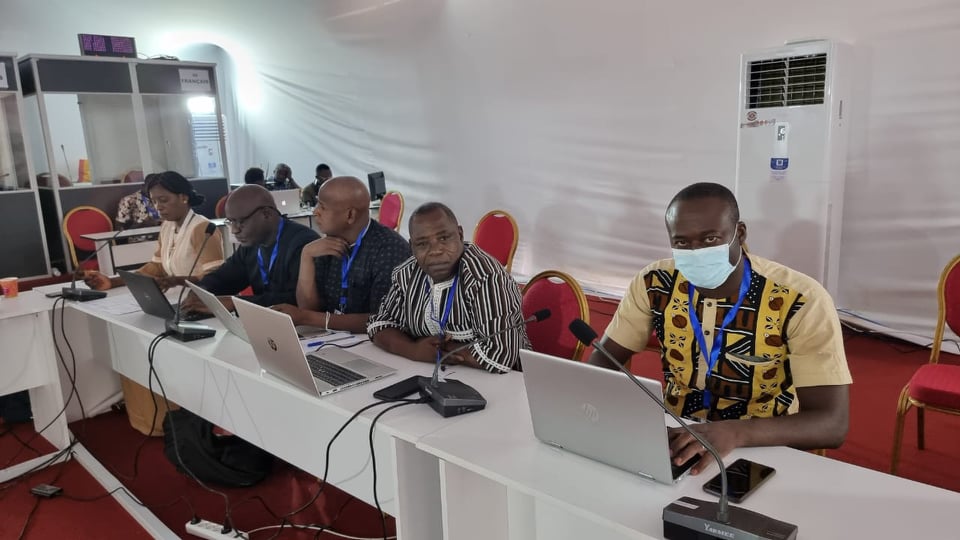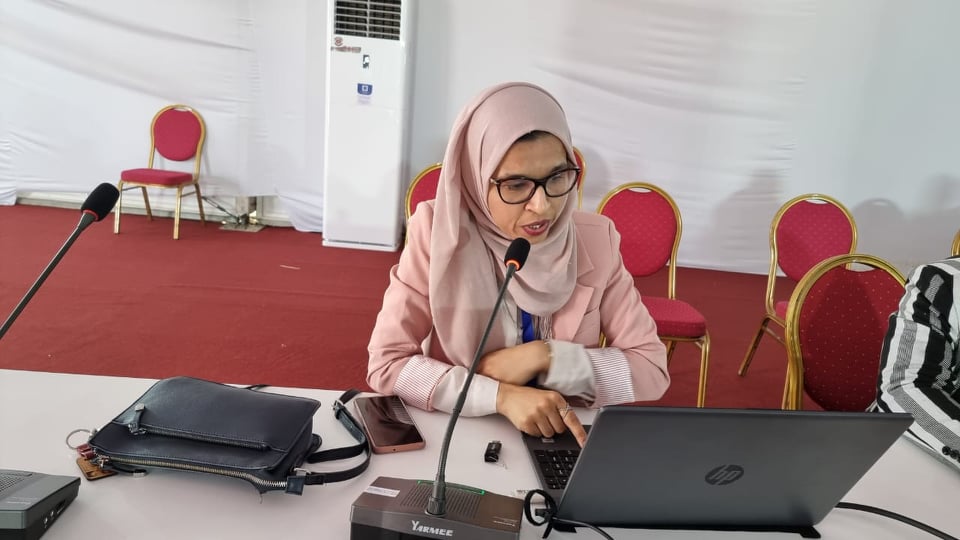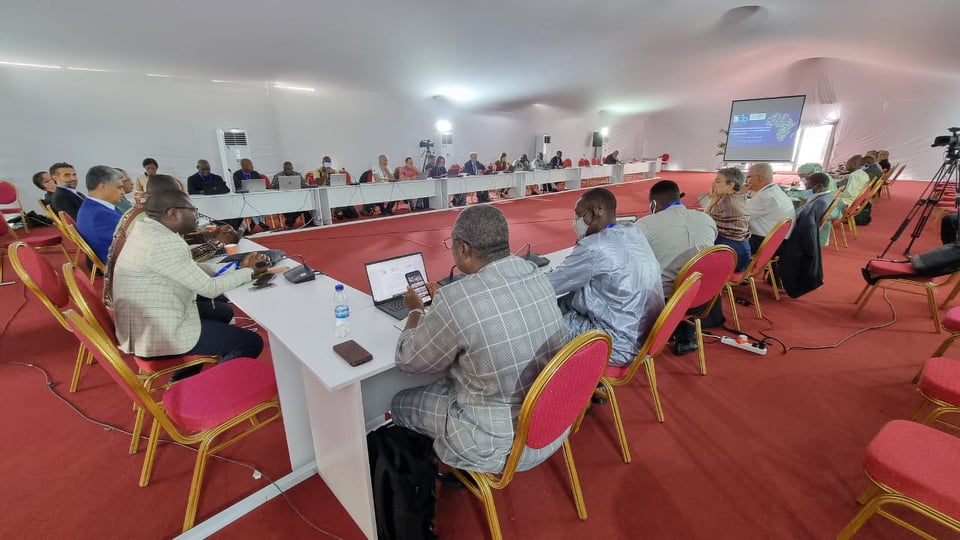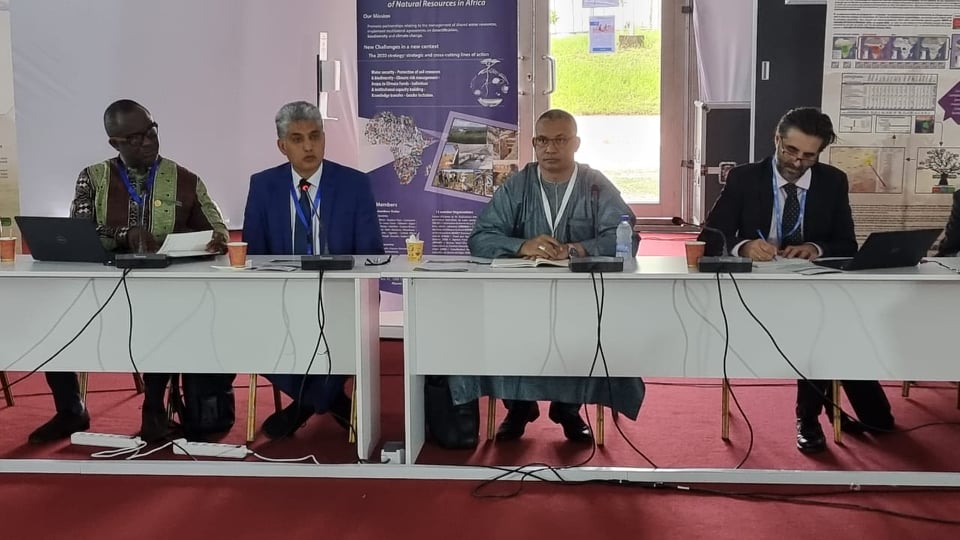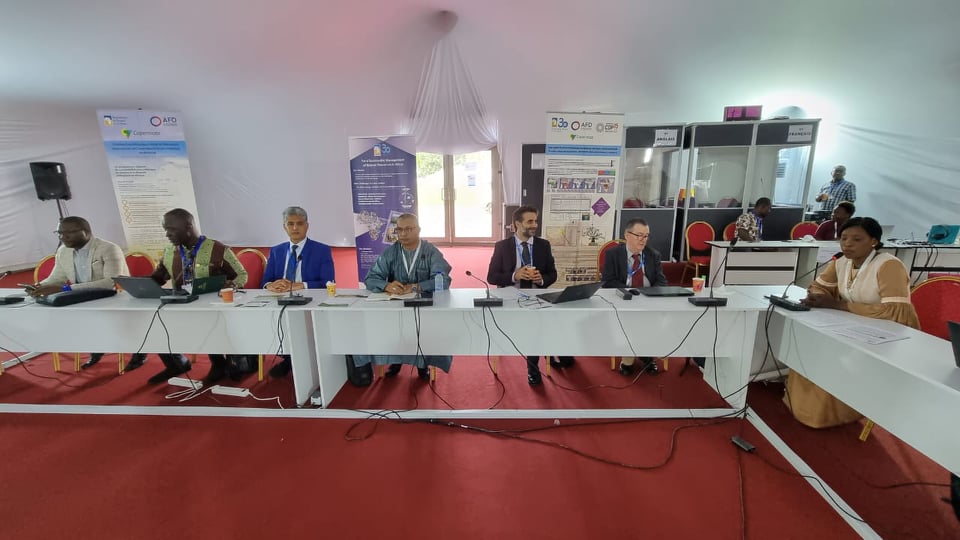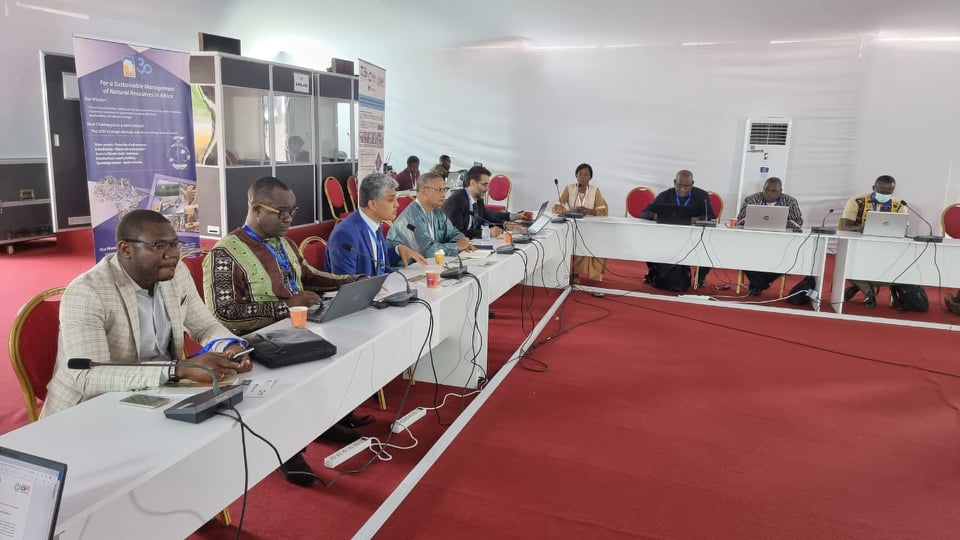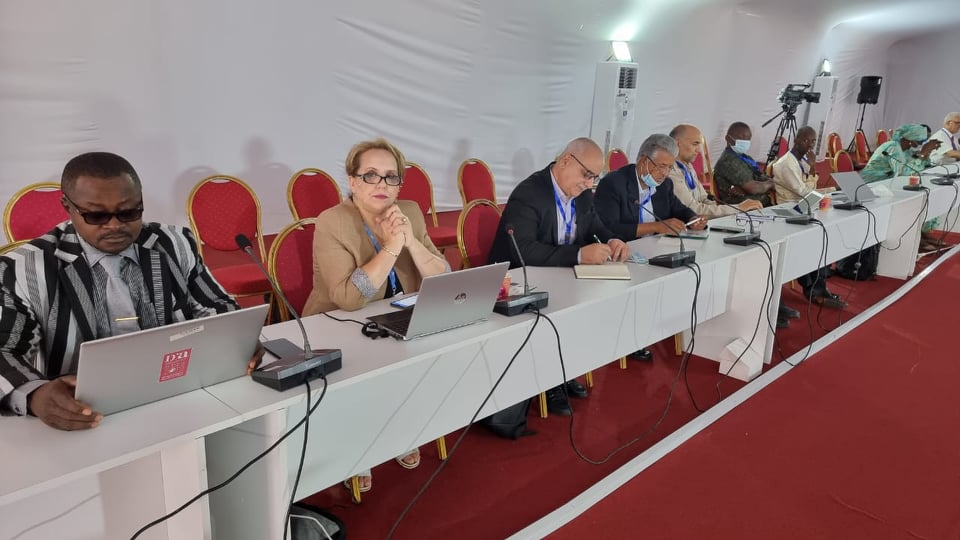 The OSS organized a side event on « Ecosystem Natural Capital Accounting for Land Restoration in Africa », Friday, May 13 2022, at the RIO Pavilion | MET-13, as part of its participation at COP15, which is taking place in Abidjan - Côte d'Ivoire.
This event, which takes place within the framework of the "United Nations Decade on Ecosystem Restoration", aimed at promoting the integration of the ecosystem services value in national planning schemes and supporting natural capital management for building resilience through land-based solutions.
The kick-off of the event, which brought together high-level experts and representatives of international institutions such as CILSS, AFD, UNCCD, CARI and UEMOA, was given by Mr. Nabil Ben Khatra, OSS Executive Secretary, as well as Dr. Abdoulaye Mouhamadou, CILSS Executive Secretary and Mr. Elvis Paul Tangem, AU representative.
Mrs. Ndeye Fatou MAR, Coordinator of the OSS Land Department, moderated the side-event.
After the first results of the accounts development were presented and the country experiences shared, the participants discussed i) the economic benefits of sustainable land management practices as well as ecosystem restoration actions with the aim of reducing and reversing land degradation, ii) the challenges of integrating biodiversity values in national and local planning processes, and iii) the complementarity of Monitoring-Evaluation tools and the contribution of the ecosystem accounting approach to valuing ecosystem services.
Besides, the speakers took the event to exchange their veiwpoints and make recommendations to better coordinate actions for the conservation of African ecosystems at the local, national and regional levels – and reach out for better economic growth.
It is worth reminding that under the "Regional Cooperation for new Ecosystem Natural Capital Accounting Indicators in Africa | COPERNICEA" program, and in collaboration with the different partners, the OSS has launched the AFRIKENCA initiative for the establishment of environmental accounts according to the Ecosystemic Natural Capital Accounting (ENCA) approach.