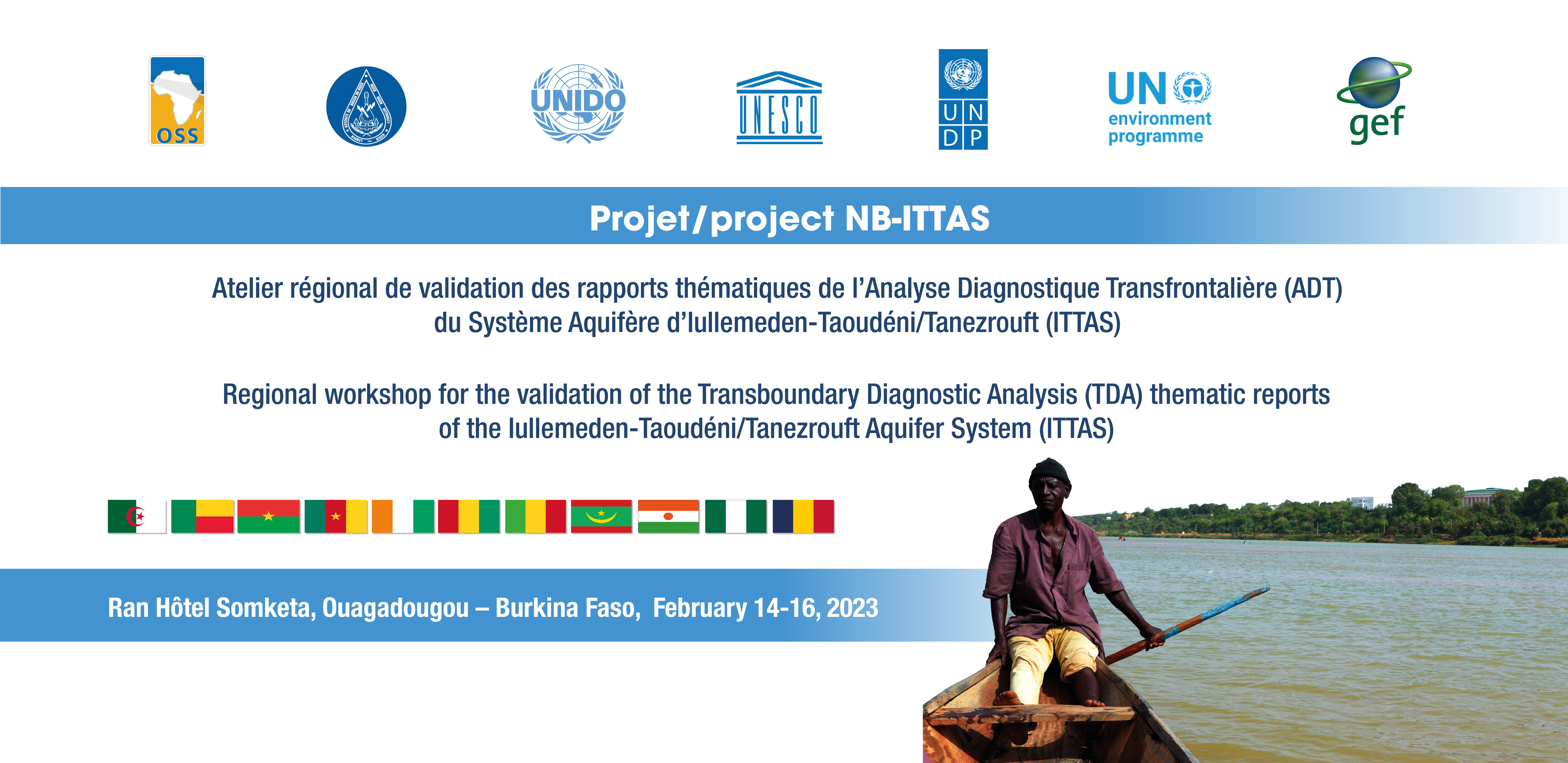 The last regional meeting of the water stakeholders in the Iullemeden Taoudéni/Tanezrouft groundwater resources sharing countries, made it possible to take three major steps that would lead to the improvement of the coordinated management of these resources.
Indeed, the participants identified the need to speed up the effective establishment of the ITTAS Consultation Mechanism (ITTAS-CM), as a framework for exchanges and consultation for the stakeholders. This would involve the organization, in 2023, of the ITTAS-CM Permanent Technical Committee meeting, along with the meeting of the NBA Council of Ministers and as a prelude to the MoU conclusion, establishing the groundwater management framework and defining the roles and responsibilities.
Besides, thanks to this workshop, the participants consolidated the concept notes of the demonstration pilots of good practices in the management of surface and groundwater resources, that will be implemented to support the Strategic Action Program (SAP) development process. Pending their launch, new directions for installation and for the involvement of the academic community have also been taken.
The regional thematic reports of the transboundary diagnostic analysis (socio-economy, environment, climate change and governance), a key element for the development of the SAP, have been validated for a joint management of transboundary waters.
Let us keep in mind that developing a strategic action program will lead to the establishment of a joint policy document, establishing clear action priorities in the countries.