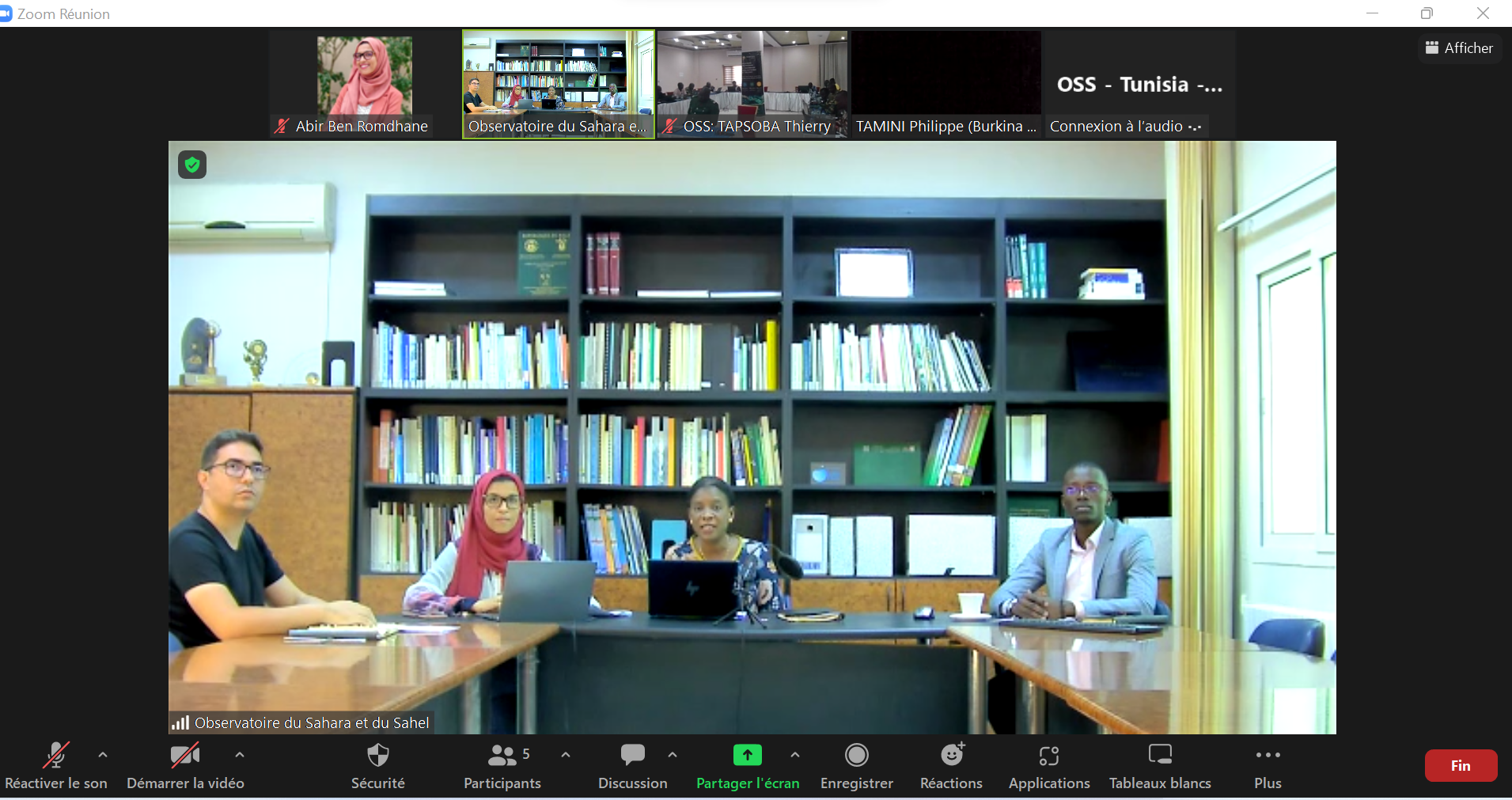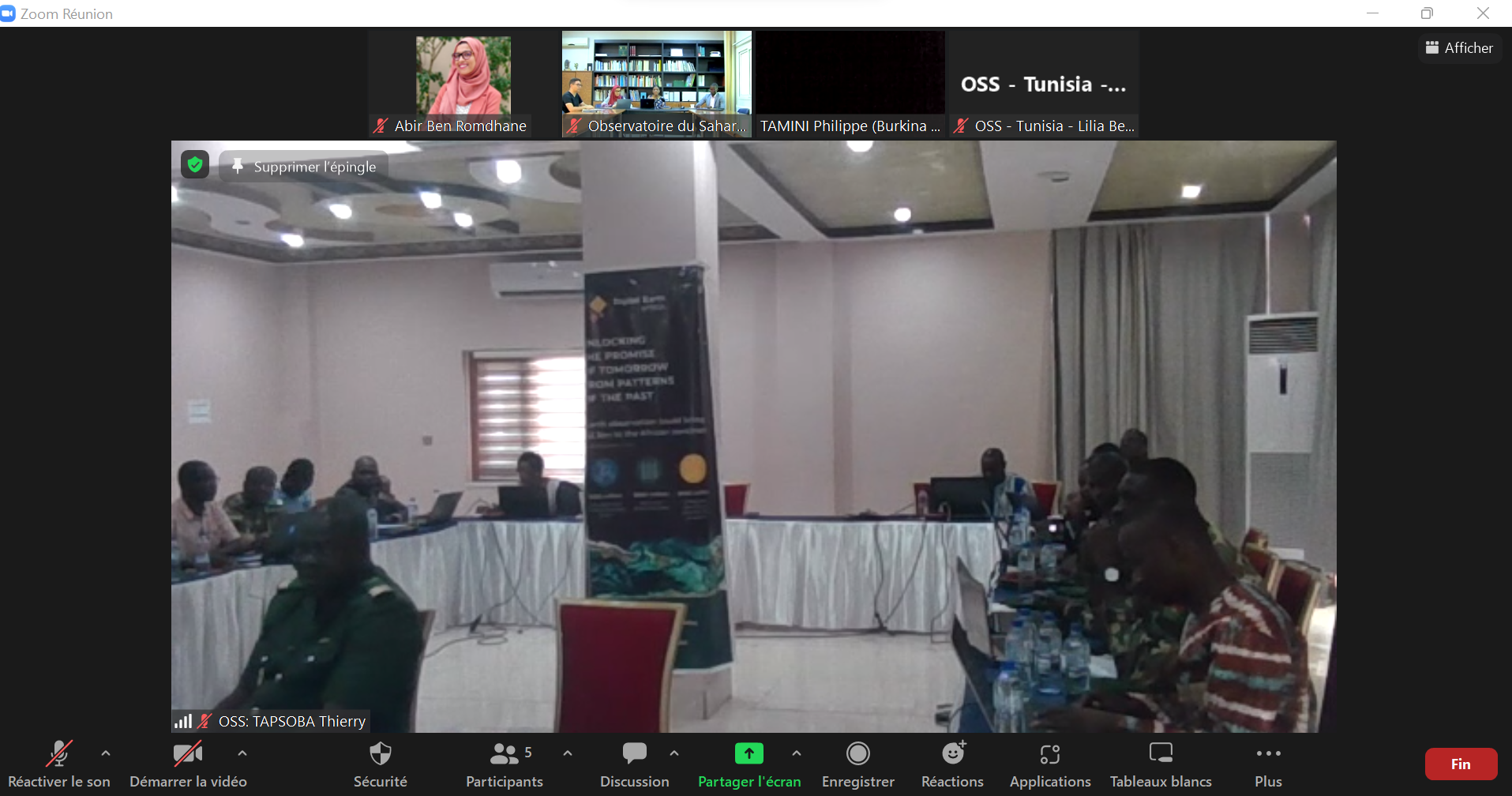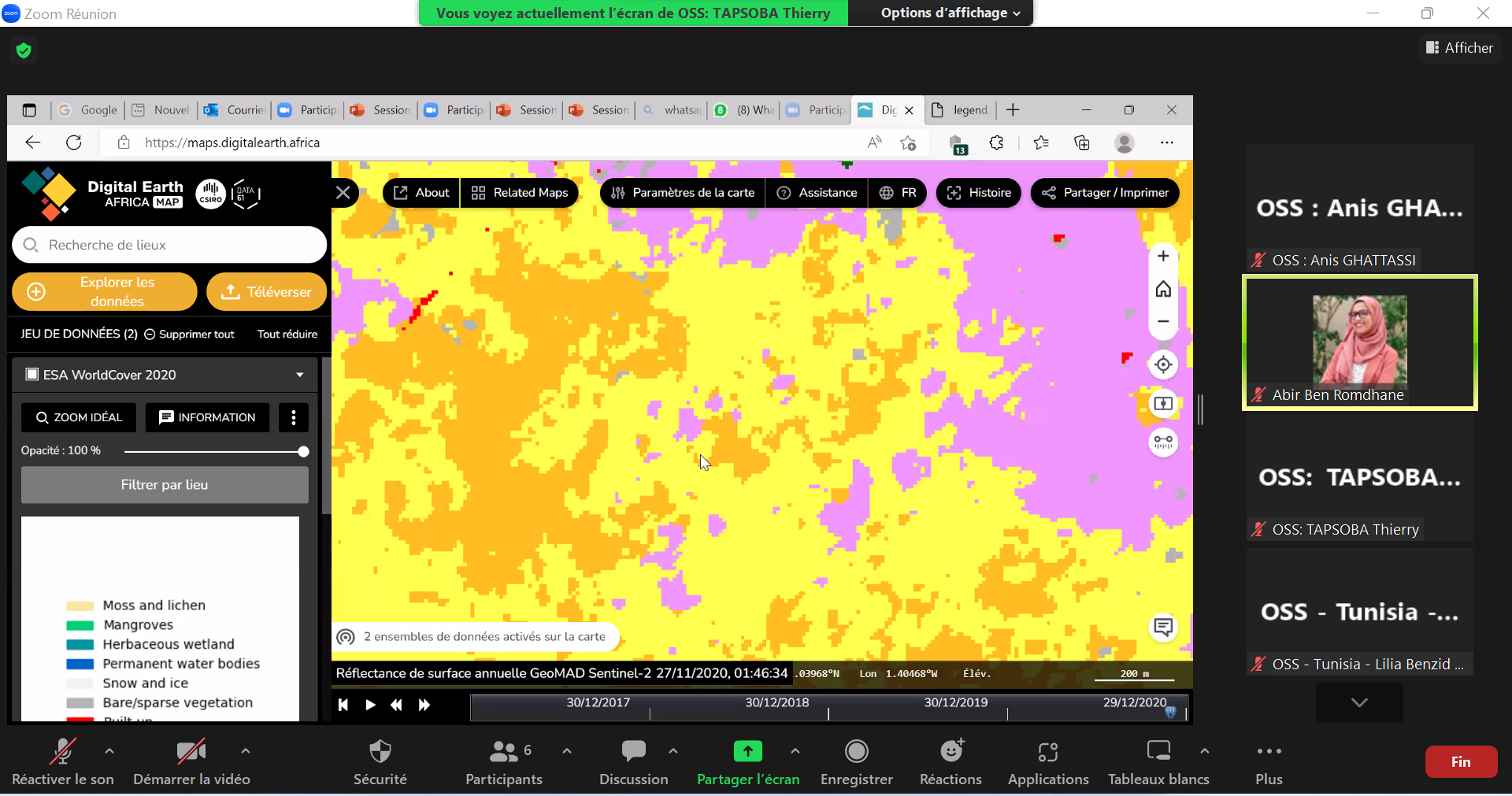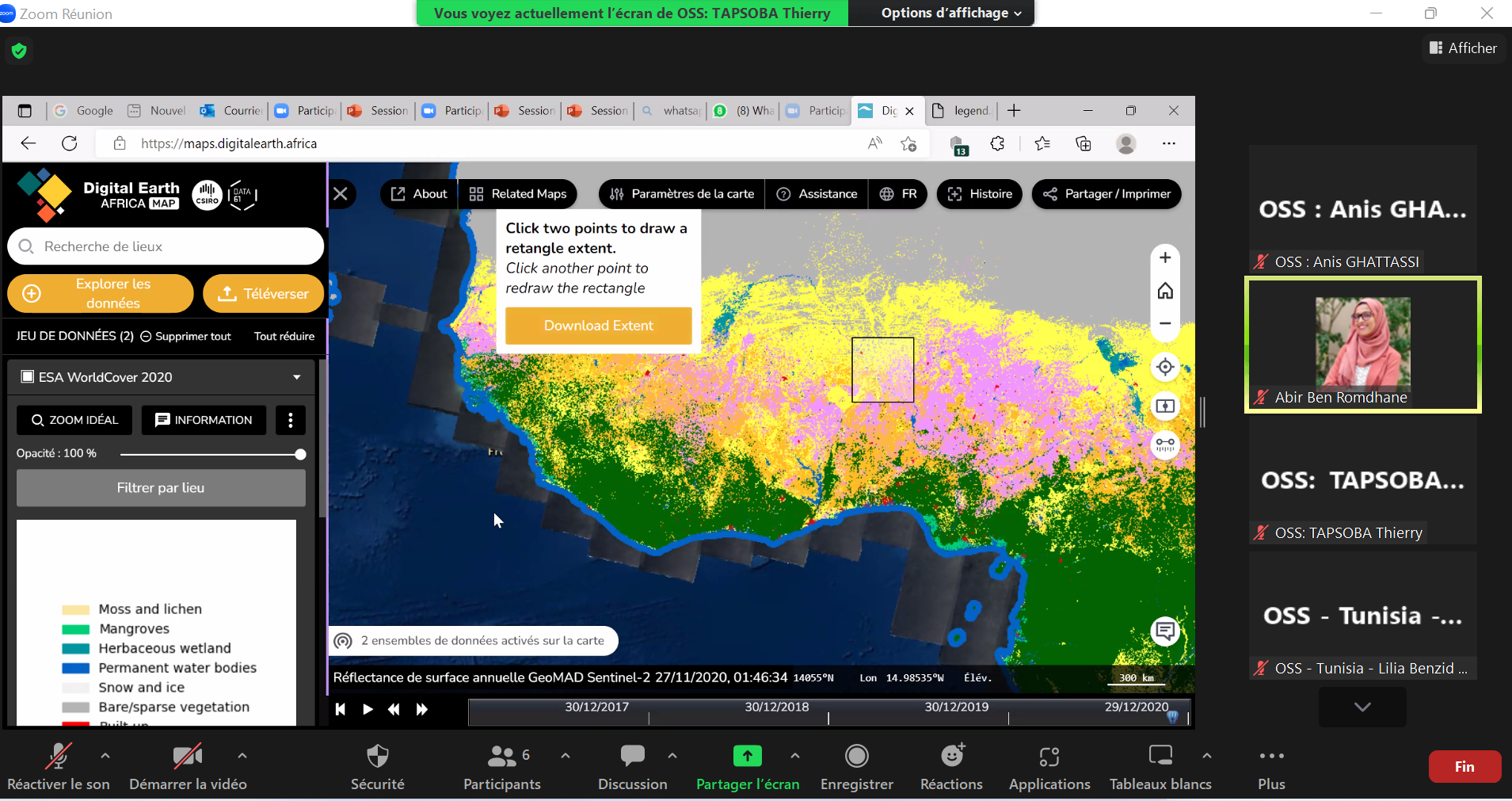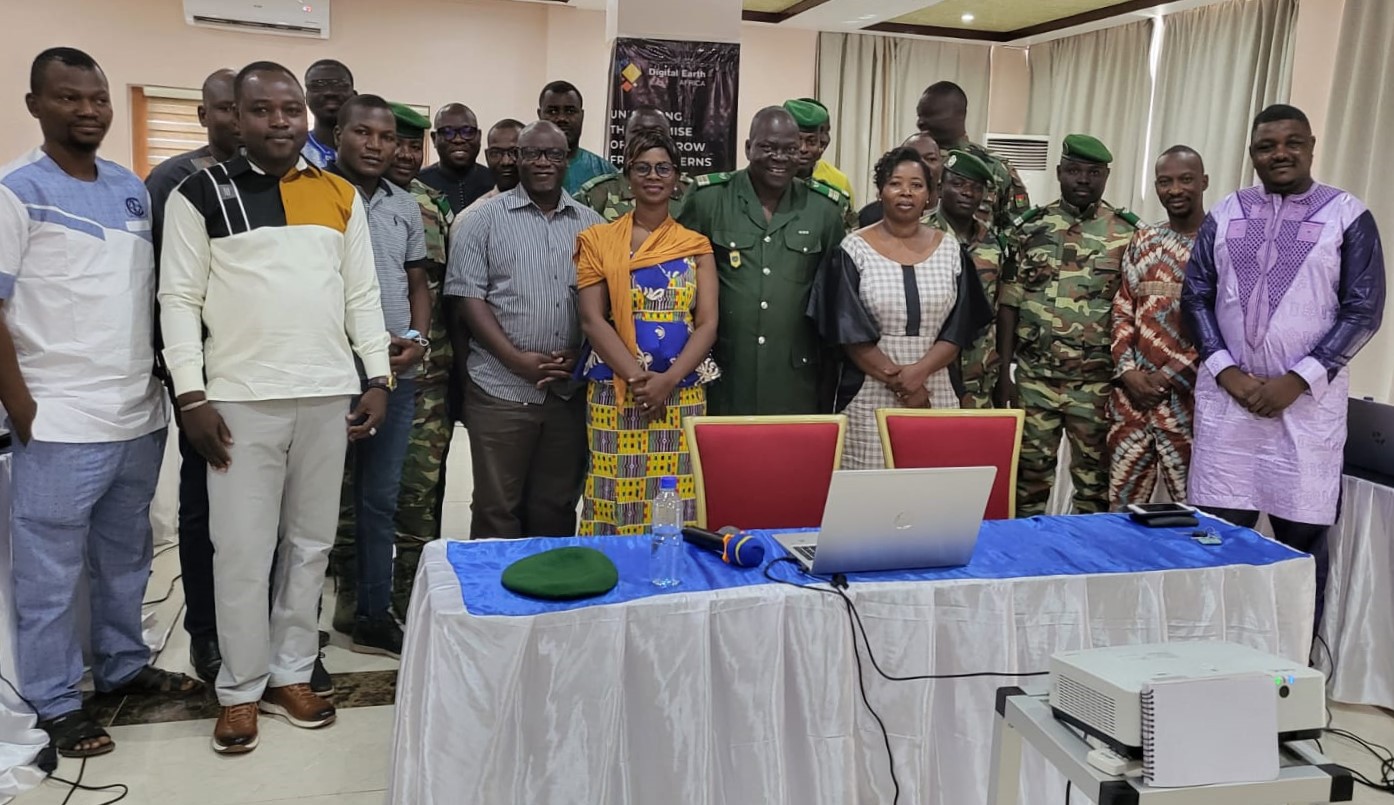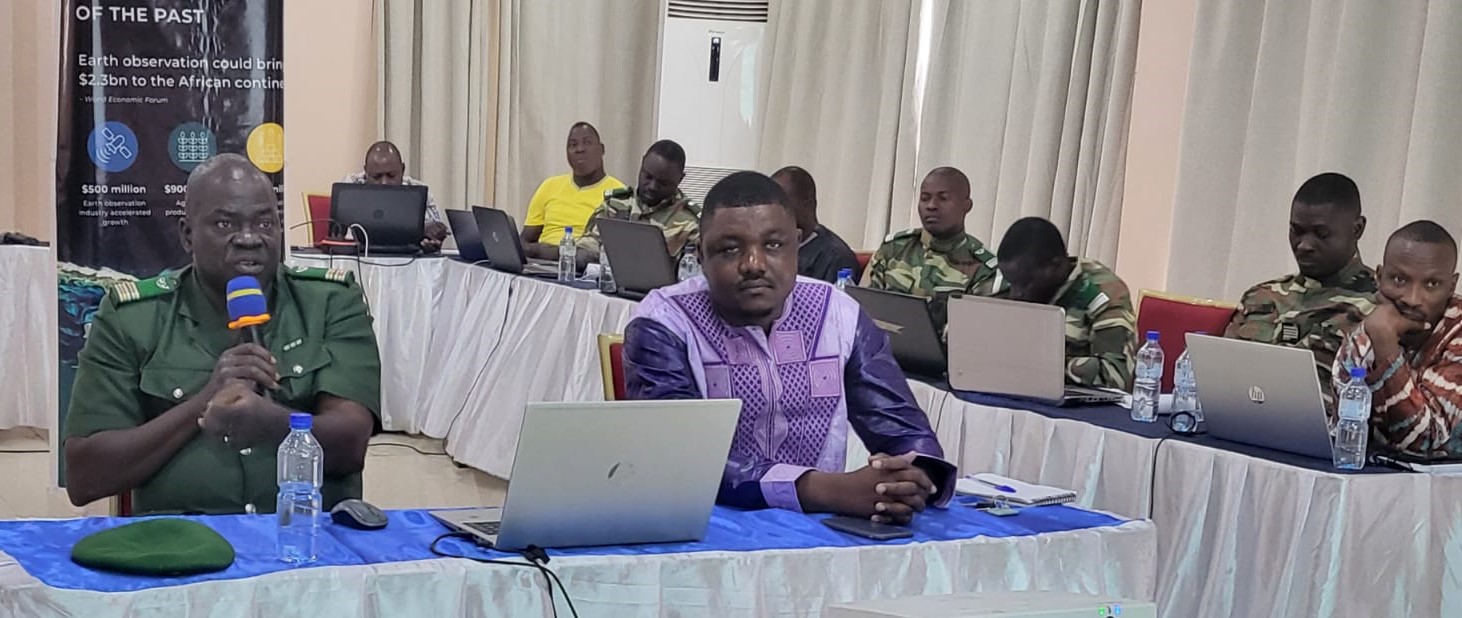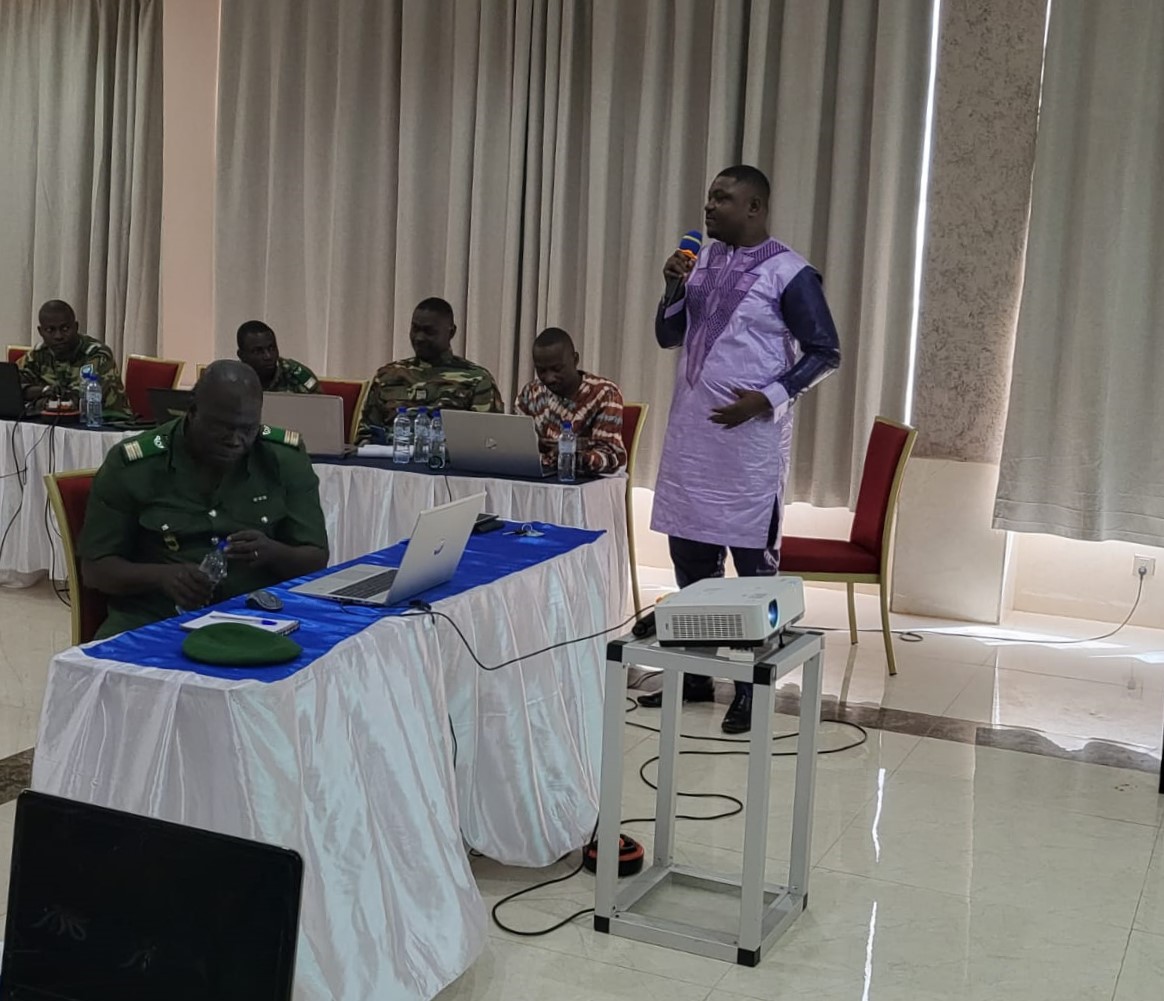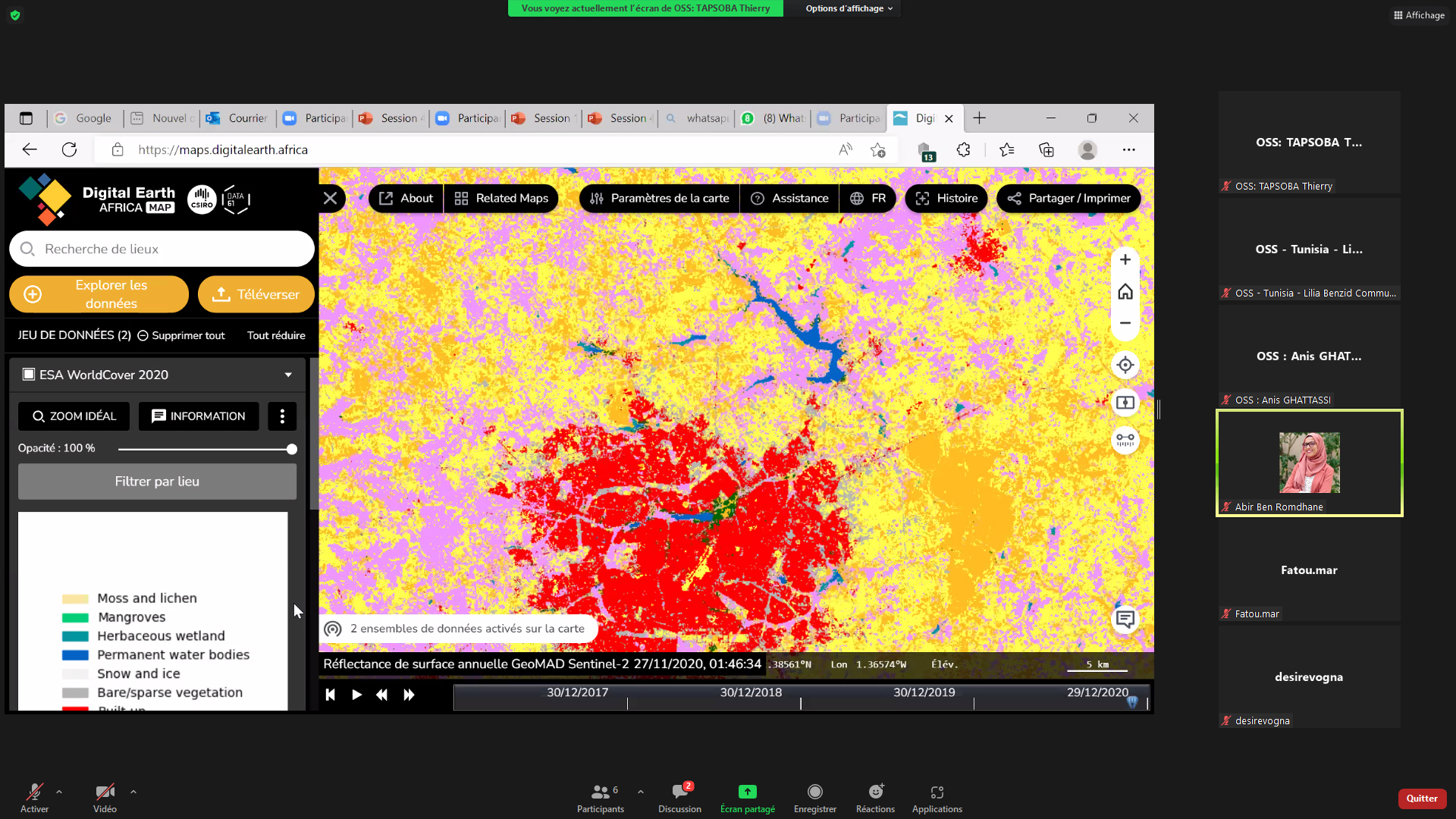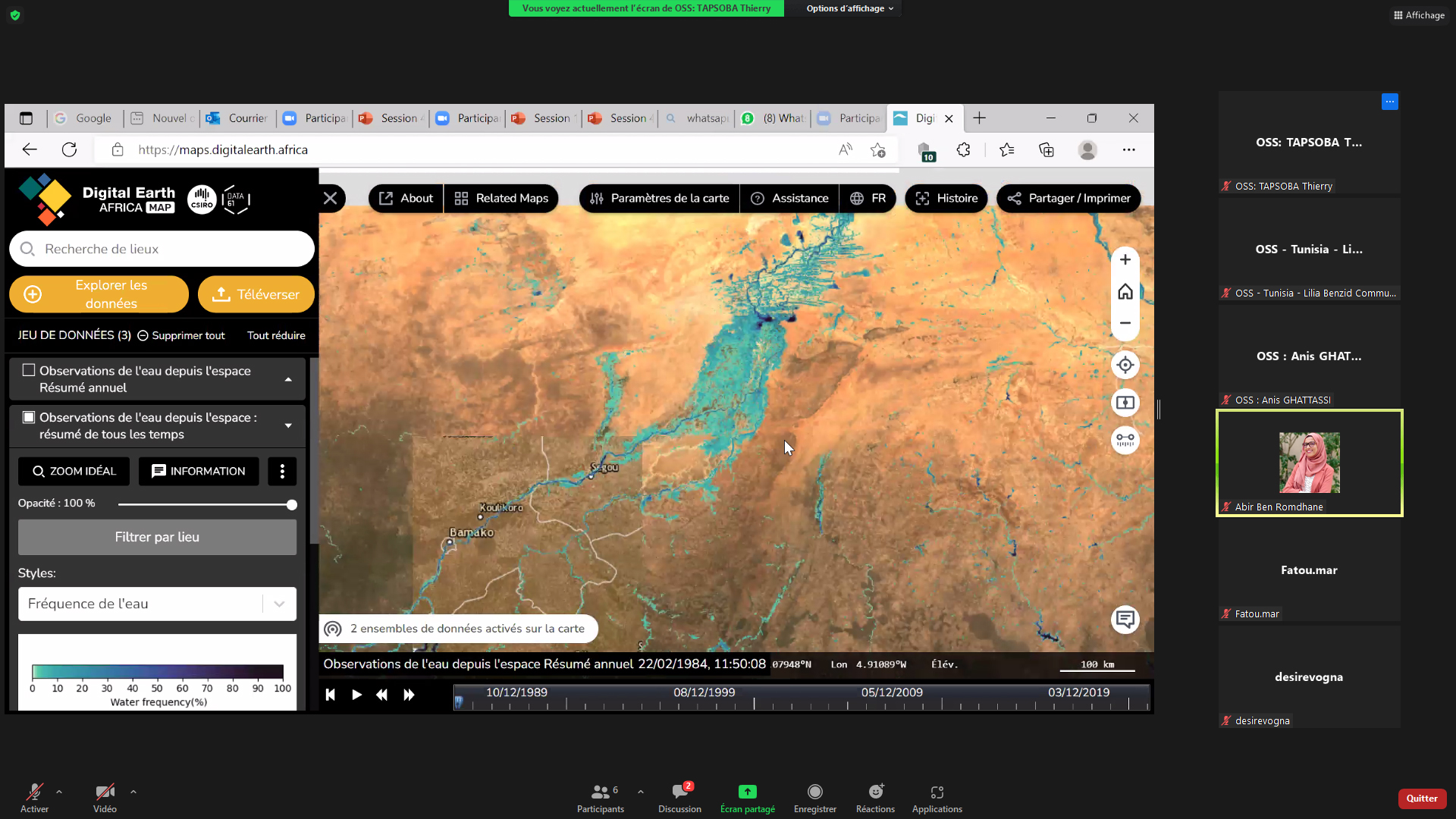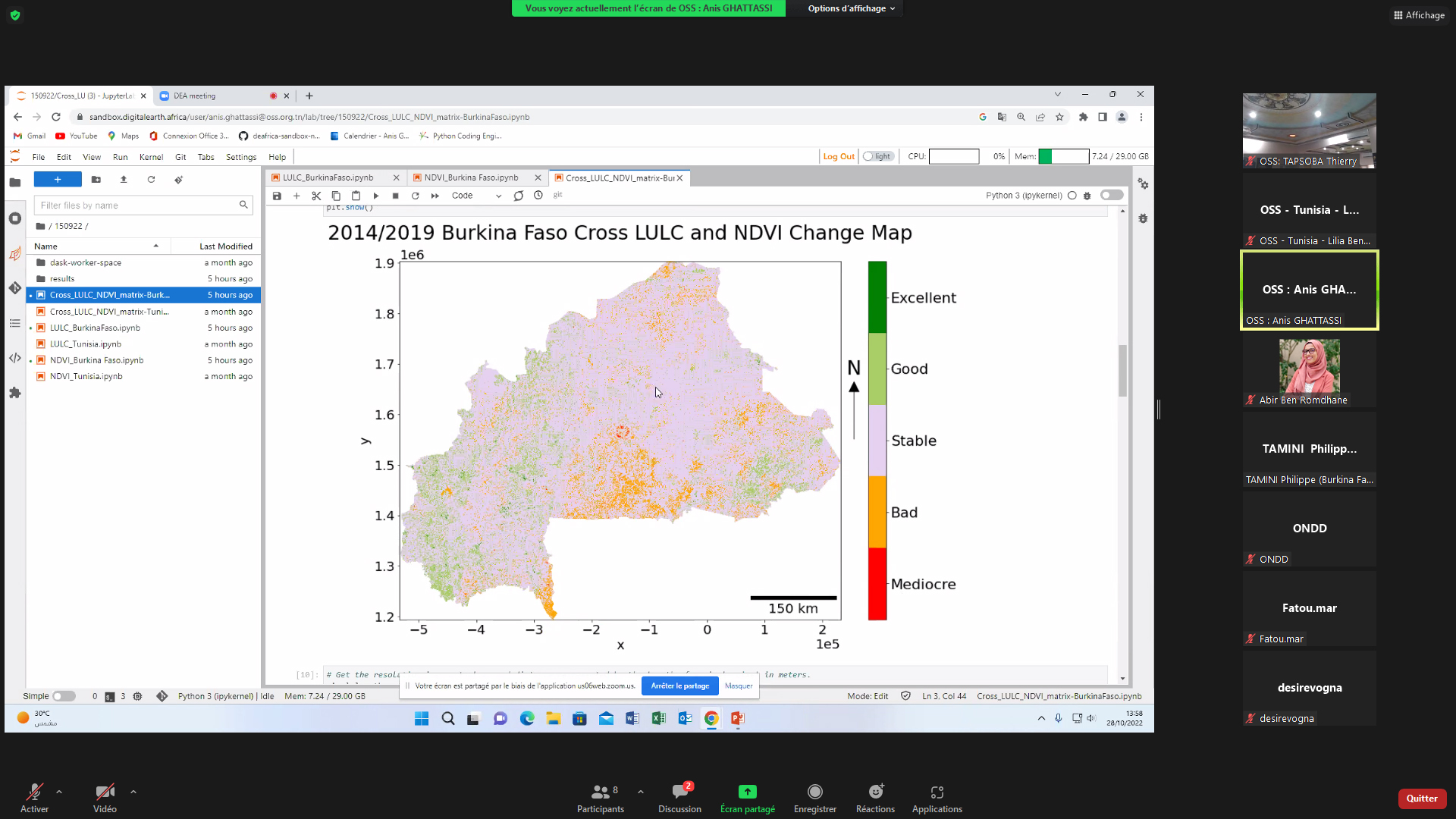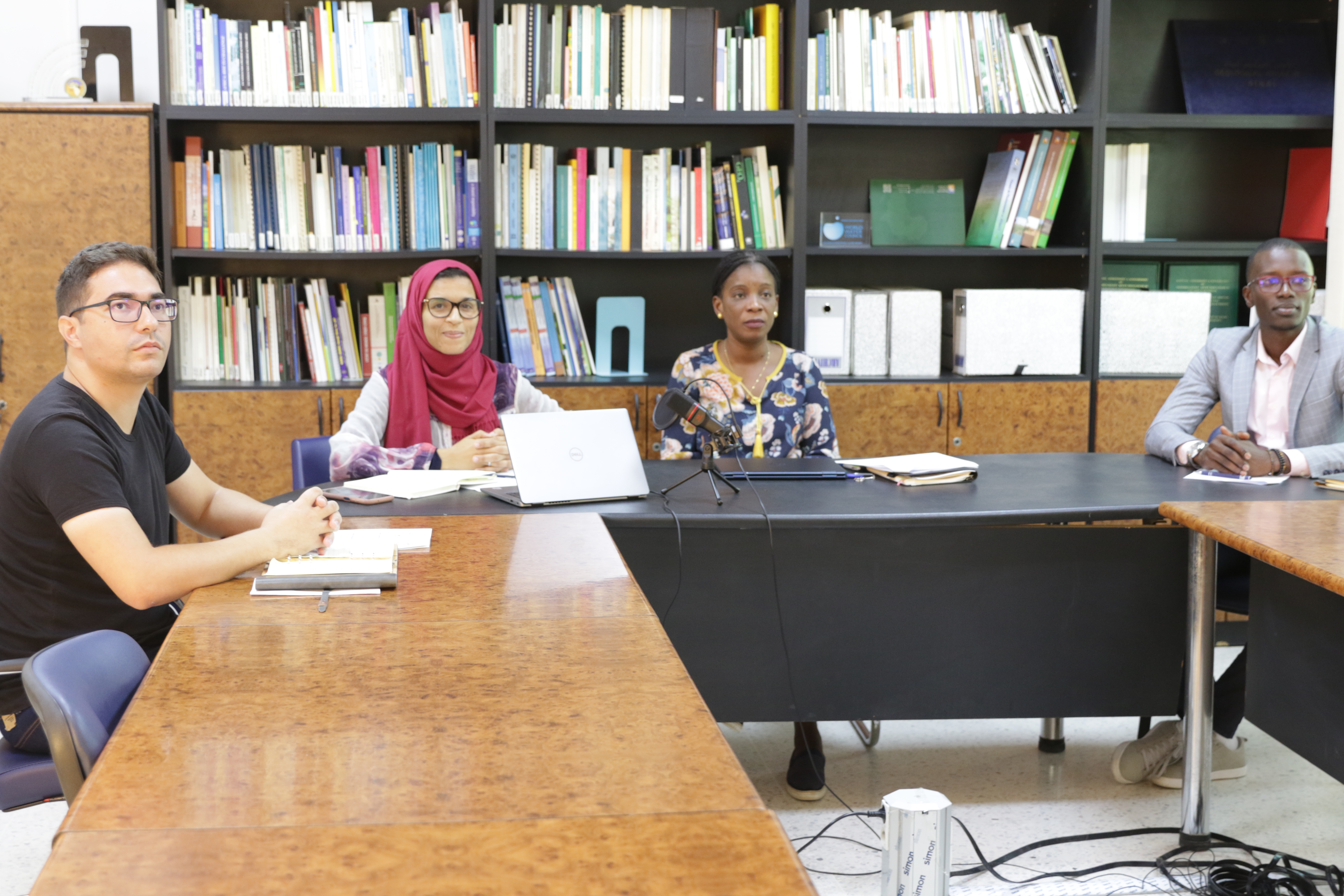 As part of its partnership with Digital Earth Africa (DE Africa), the OSS organized a national workshop for exchanging and validating the land degradation monitoring and reporting tools, on October 28, 2022, with the support of the Ministry of Environment, Energy and Water (MEEW) of Burkina Faso.
The OSS and MEEW experts led the sessions of this meeting which brought together the heads of national partner institutions involved in the reporting as well as the representatives of associations and groups of women, young people and mobility impaired individuals who work on protecting and preserving the environment. 
The purpose of this workshop was to deepen the involvement of Burkina Faso's national partners, to have a better command of the report preparation process, promote sustainable land management and achieve land degradation neutrality. 
The OSS and DE Africa partnership is a true opportunity to provide planners and decision-makers with Earth Observation (EO) derived information, adapted to their needs and meeting their expectations, with a view to improving natural resources management and supporting decision-making.