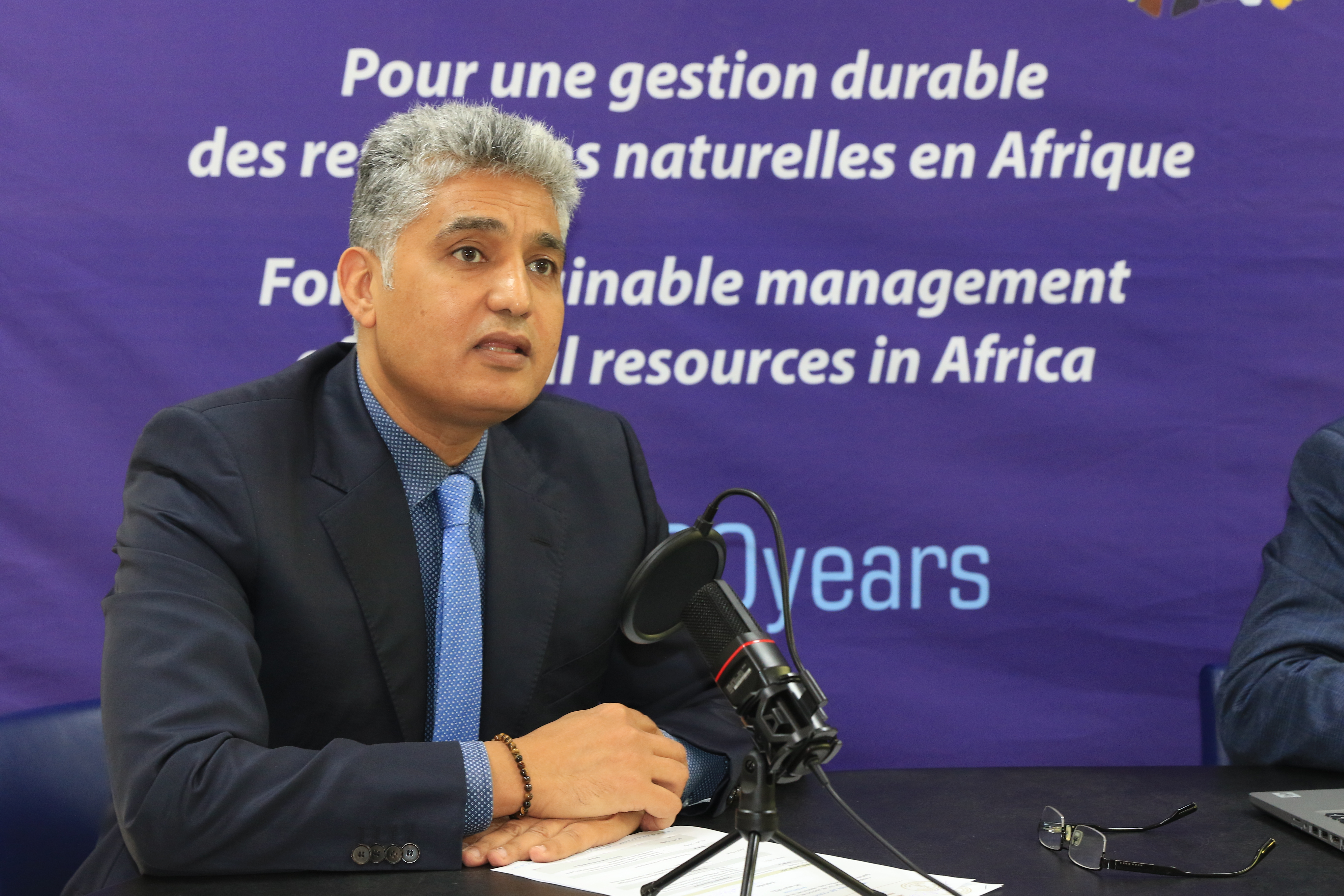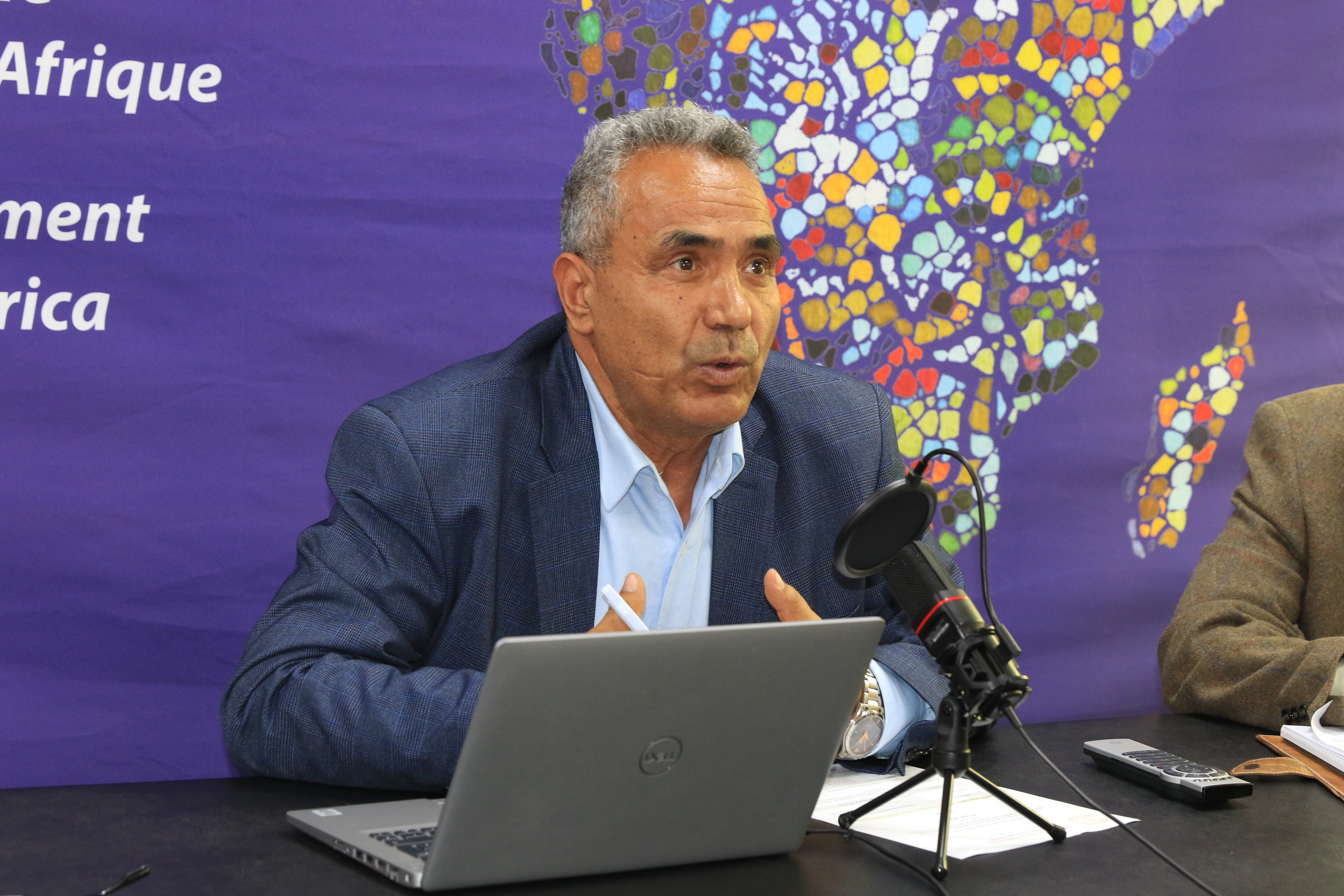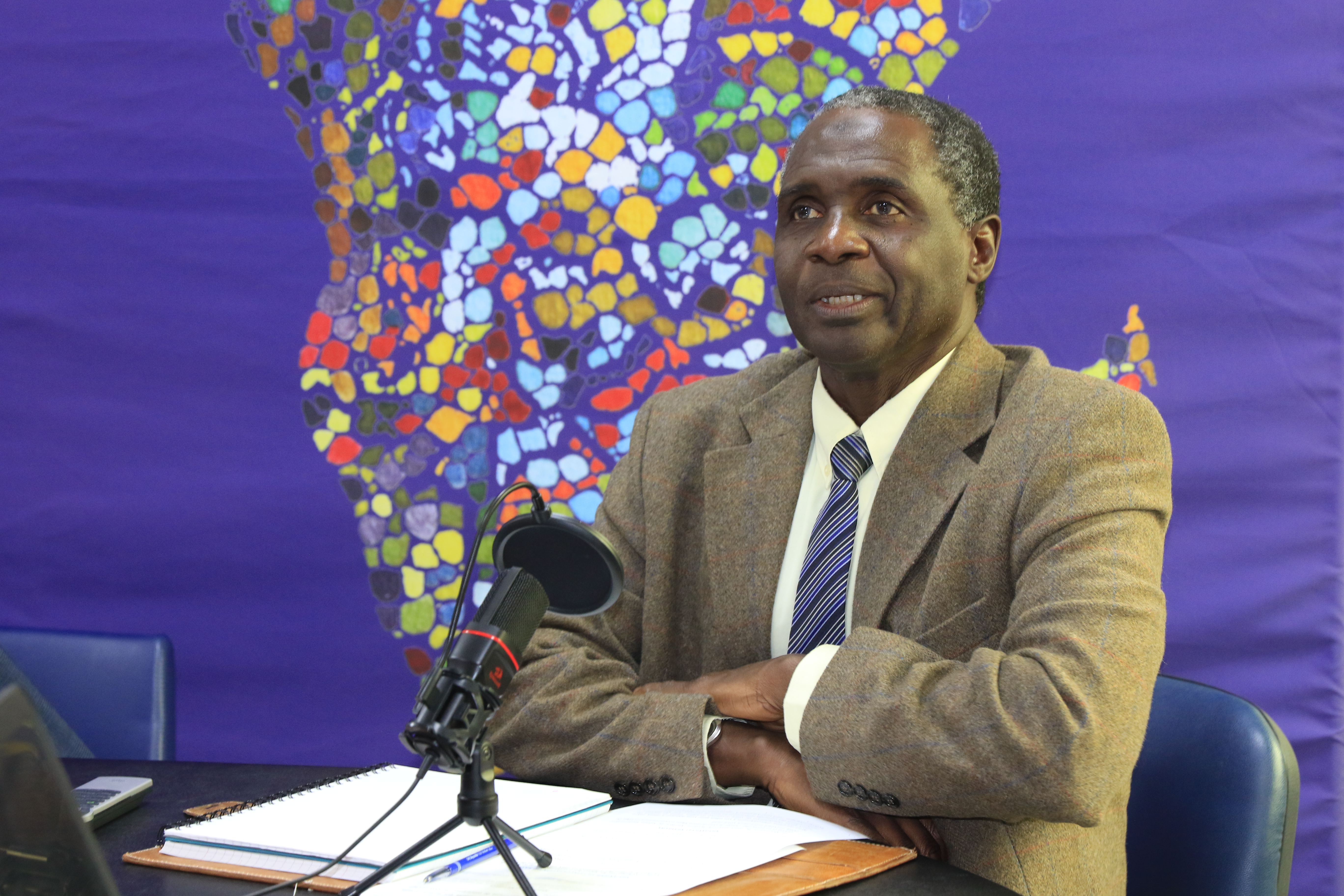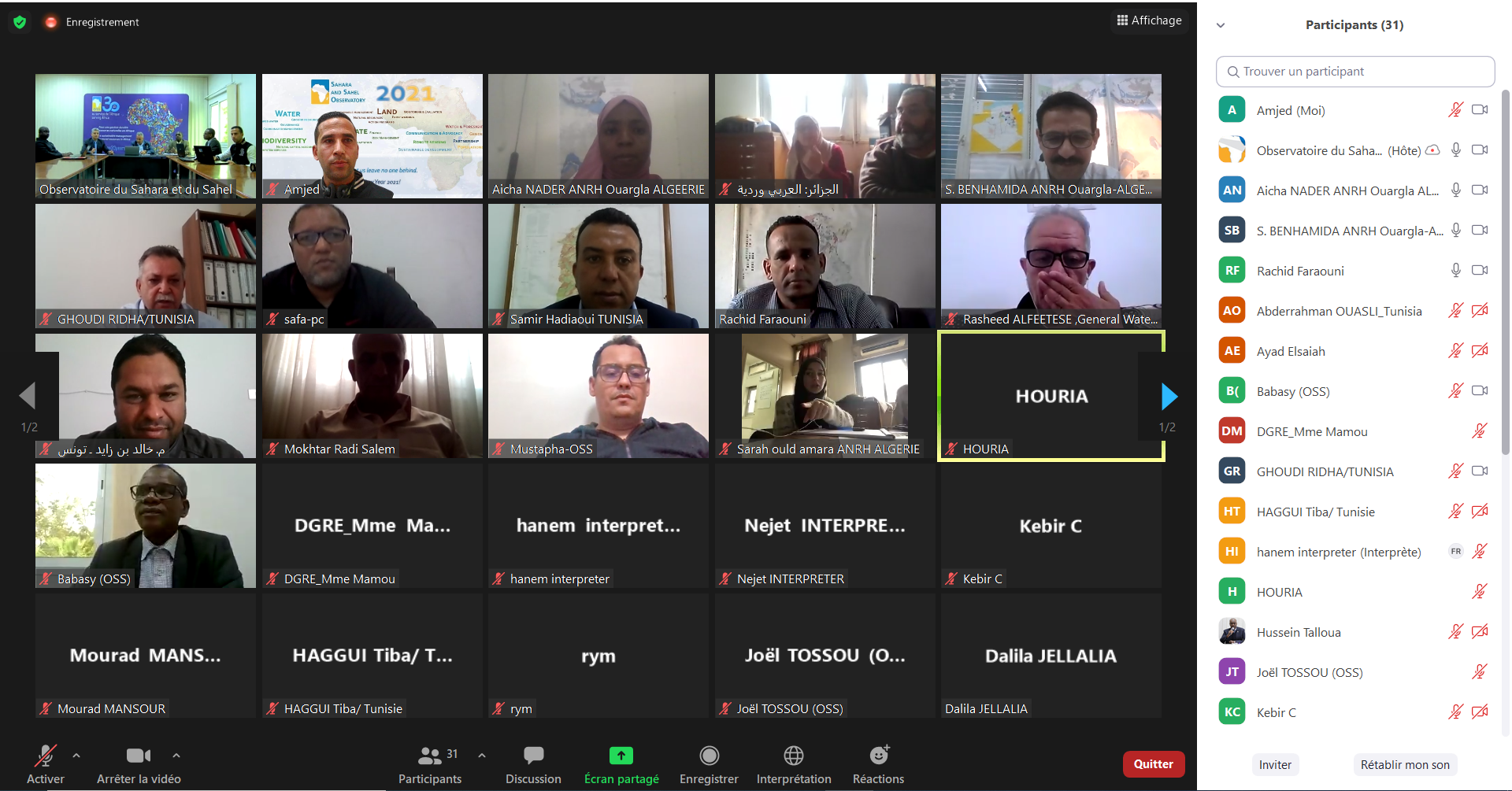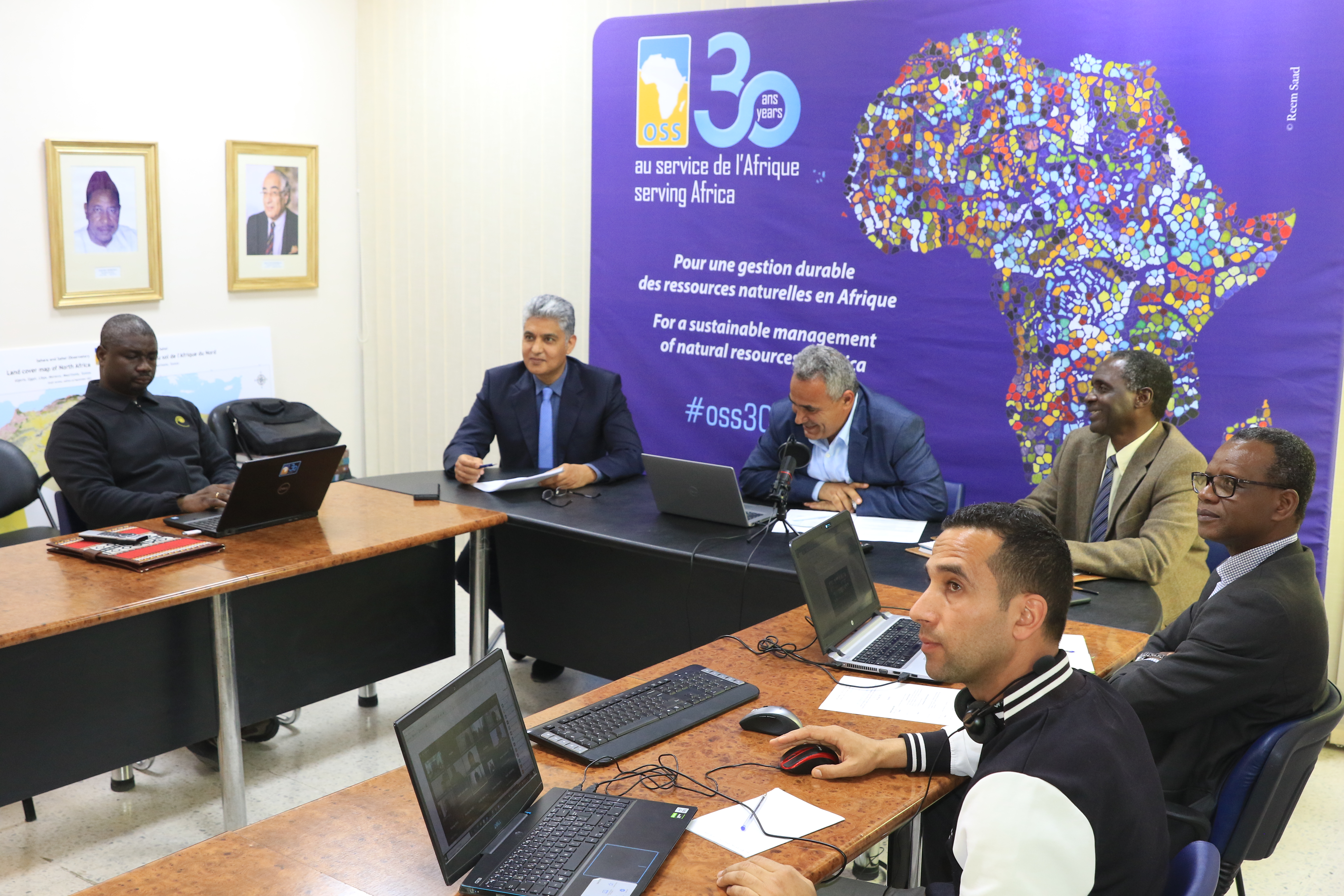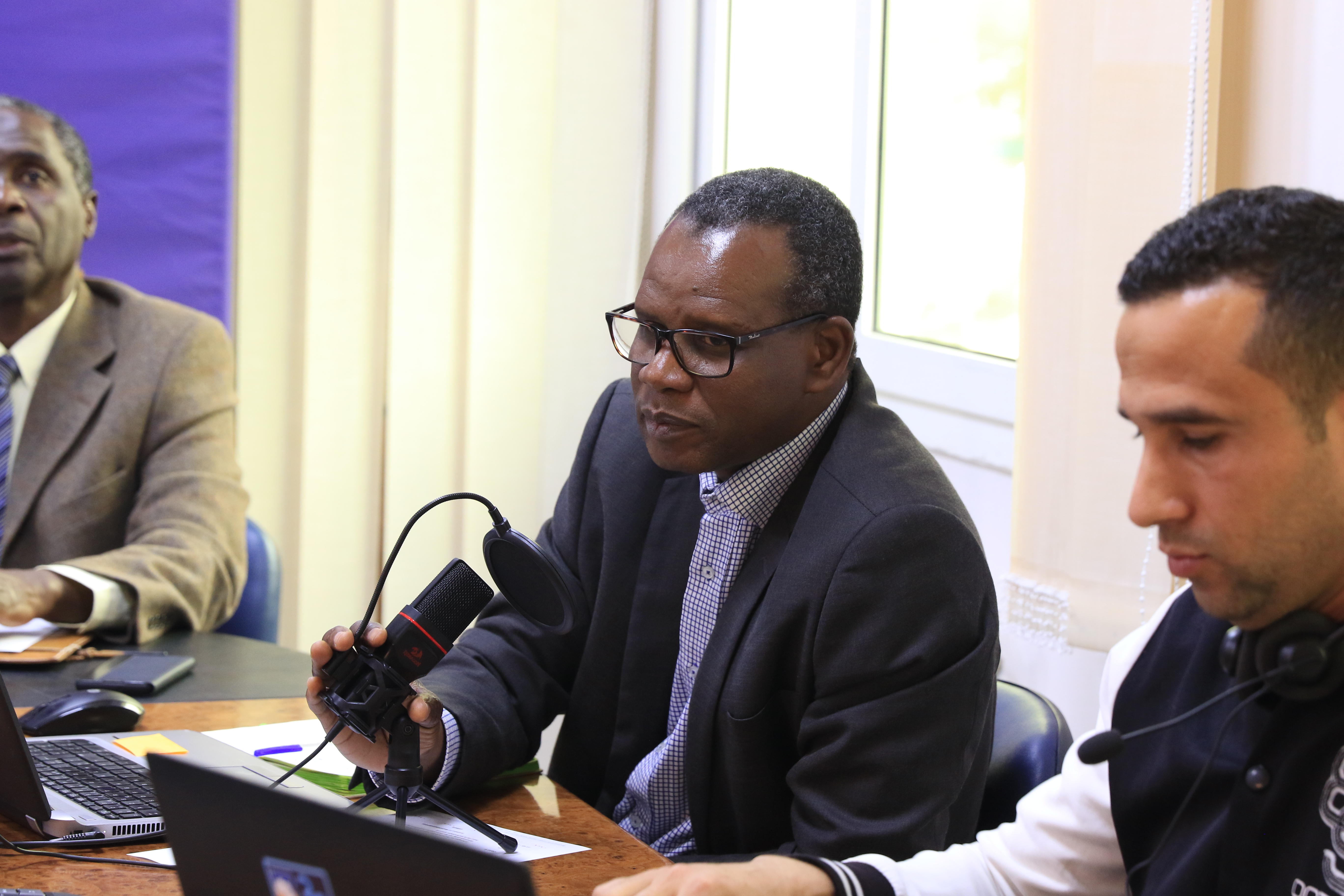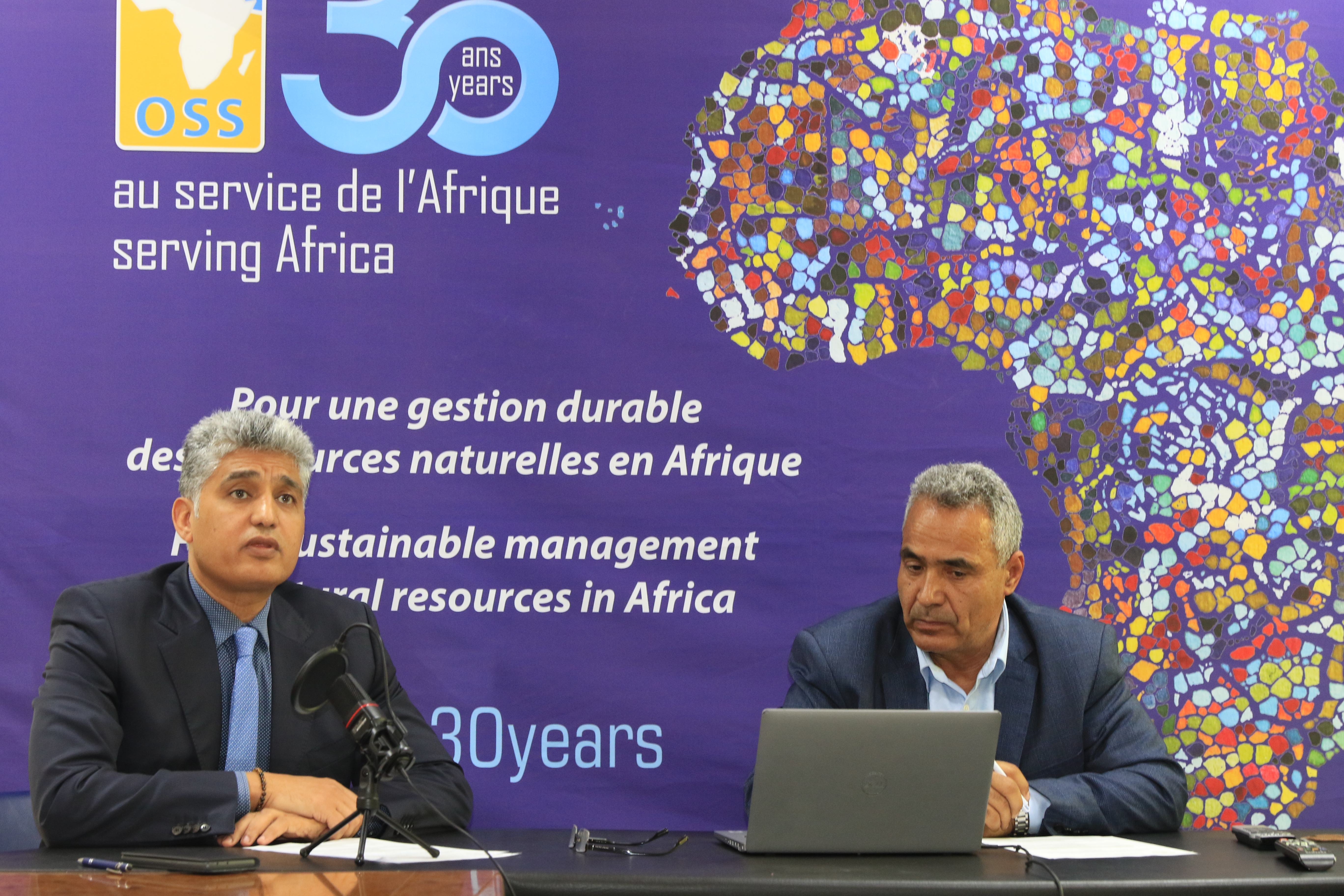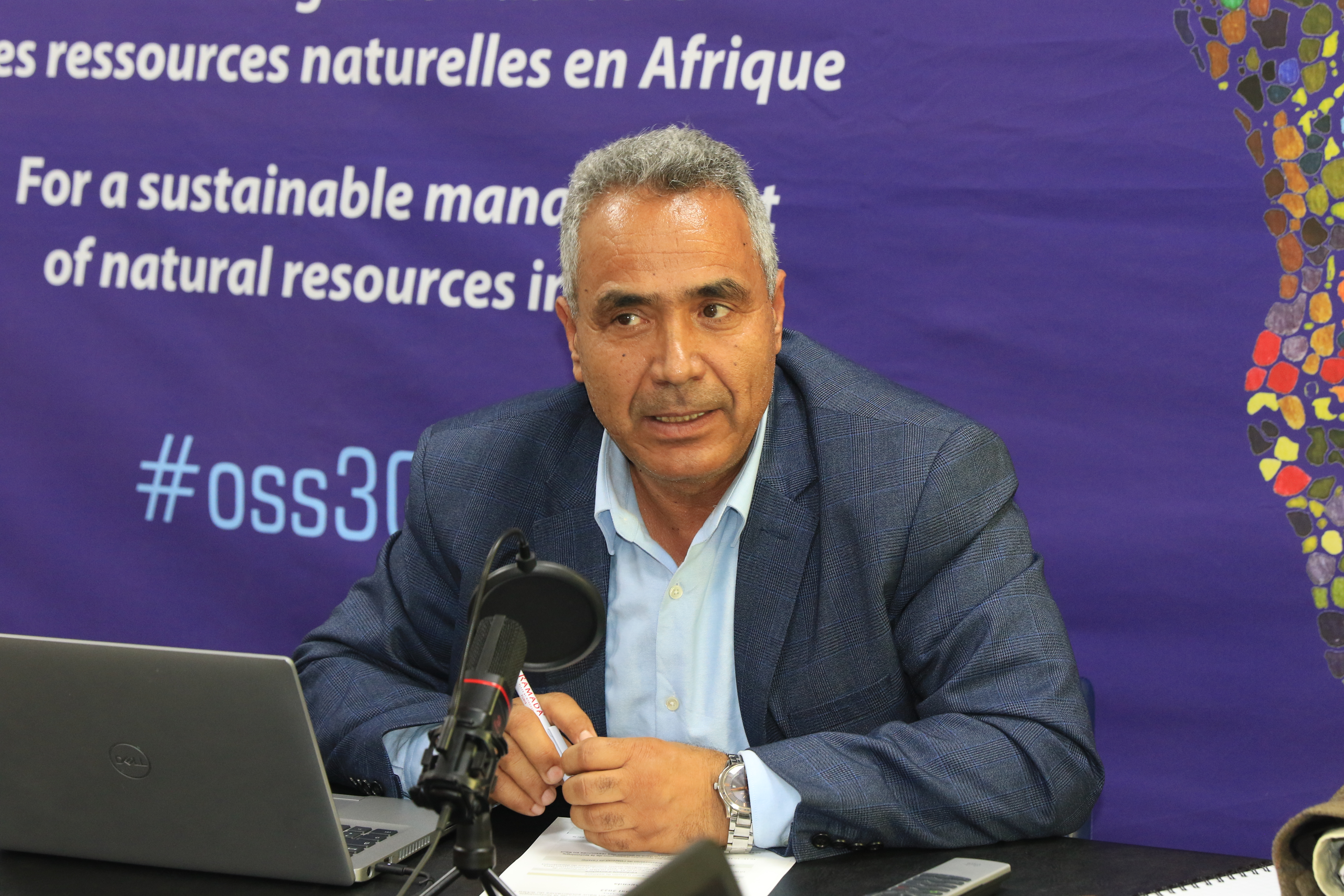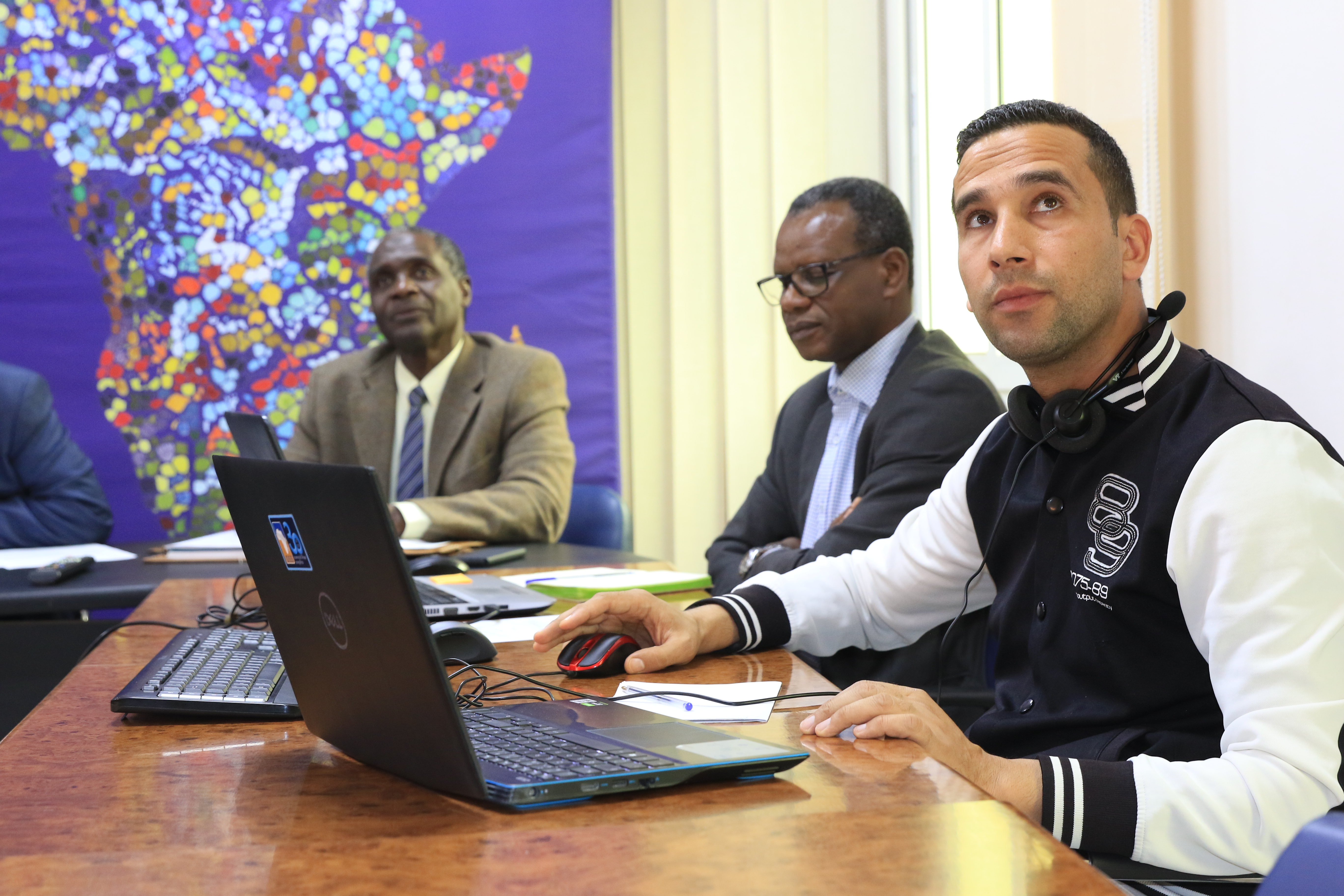 The NWSAS Consultation Mechanism Coordination Unit held an online exchange workshop on the approaches to the NWSAS groundwater resources management through Space Technology that targeted engineers and technicians from the NWSAS countries (Algeria, Libya and Tunisia).
Mr. Aïssa HLAÏMI, Coordinator of the Consultation Mechanism (CM) Coordination Unit, delivered the opening speech recalling that the NWSAS water ressources coordinated management is a key element to the development, solidarity and peace in the region.
Mr. Nabil Ben Khatra, OSS Executive Secretary, said he was pleased to meet the representatives of the water resources management institutions of the three relevant countries. He emphasized the strategic importance of groundwater for the development and climate change adaptation, and quoted the latest IPCC report stating that the North African countries are and will be most affected. His speech came to reaffirm the OSS commitment to support the Mechanism efforts and activities.
The representatives of the countries said that this capacity-building related workshop was a good opportunity for them to meet.
Discussions on the NWSAS key management approaches and related-issues, to be dealt with in future training workshops, followed the introductory presentation on remote sensing contribution to water use monitoring in the agricultural sector.