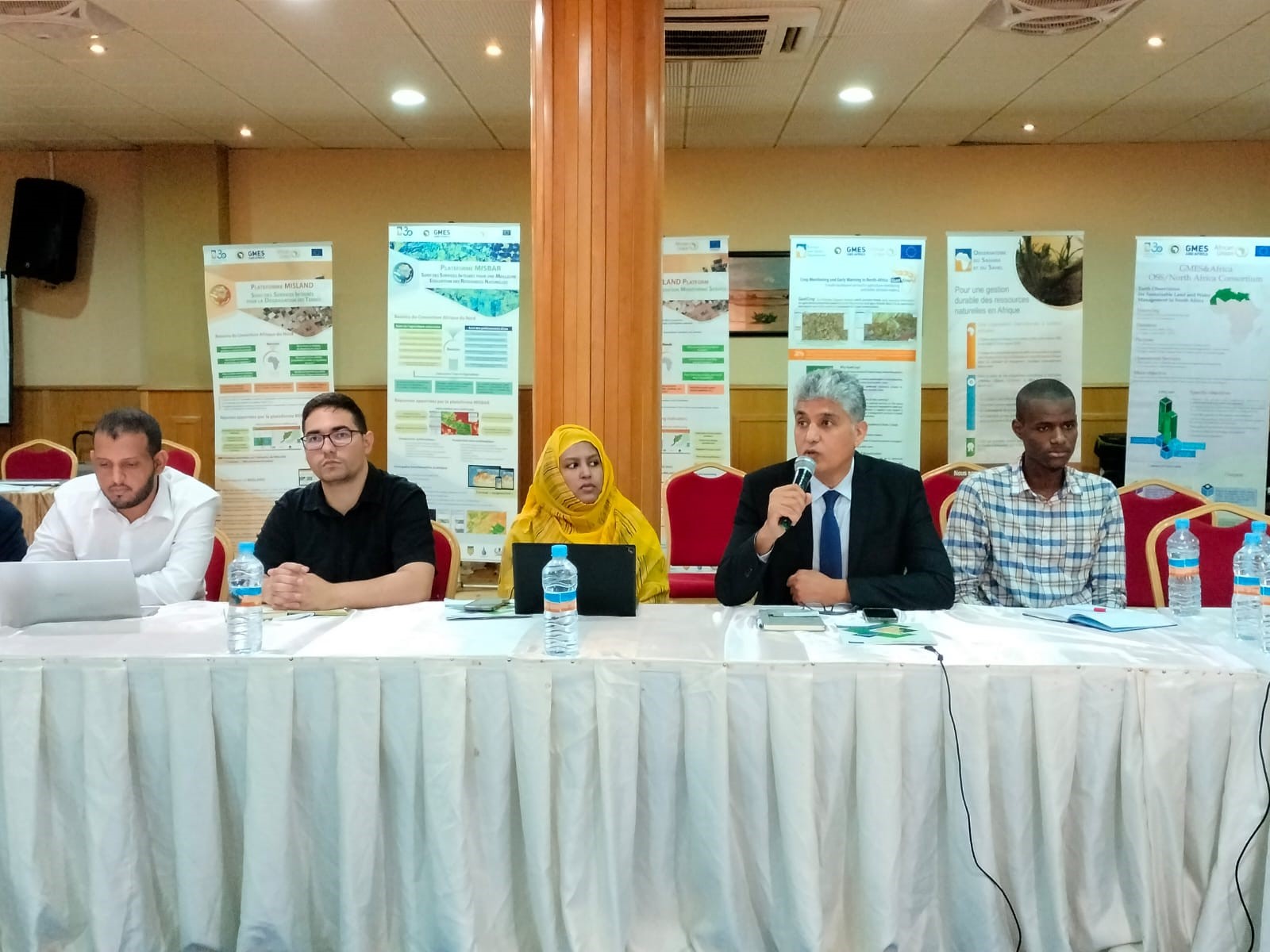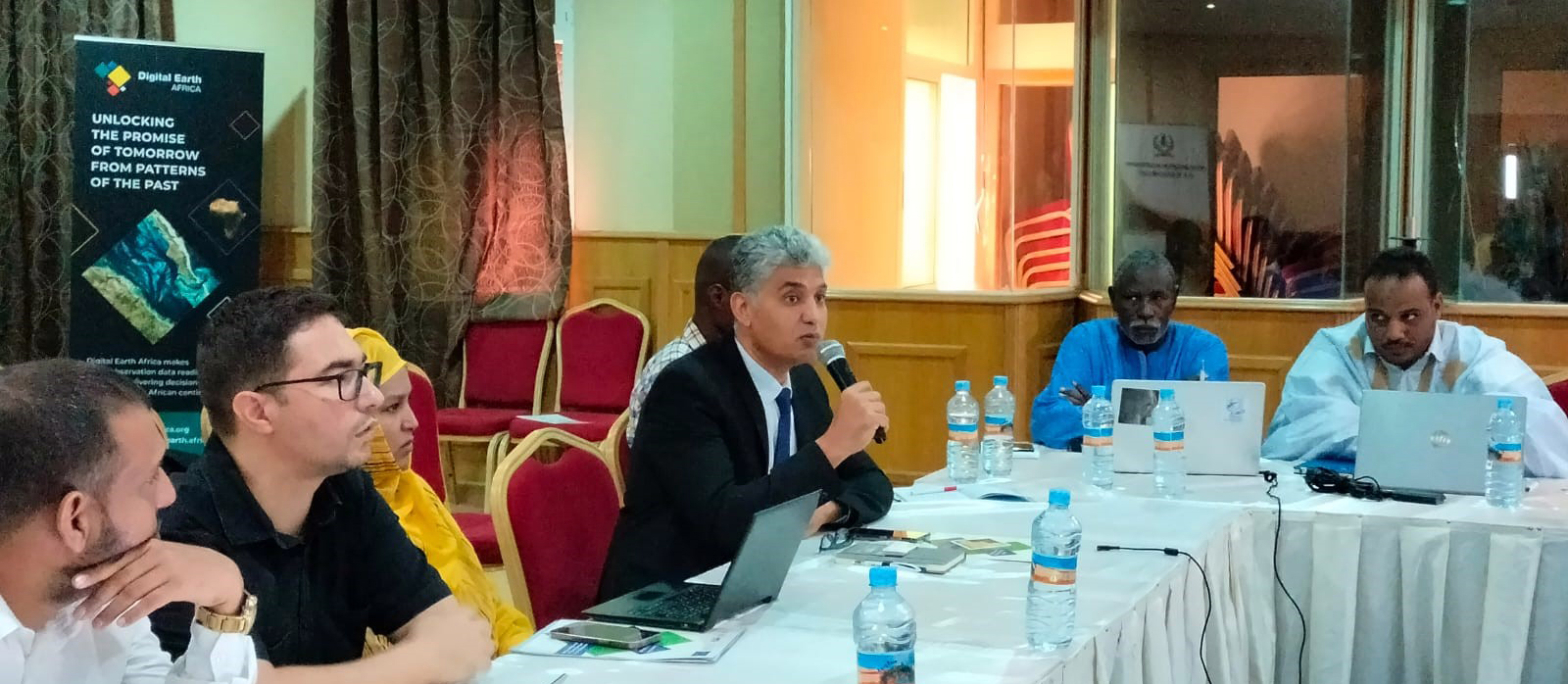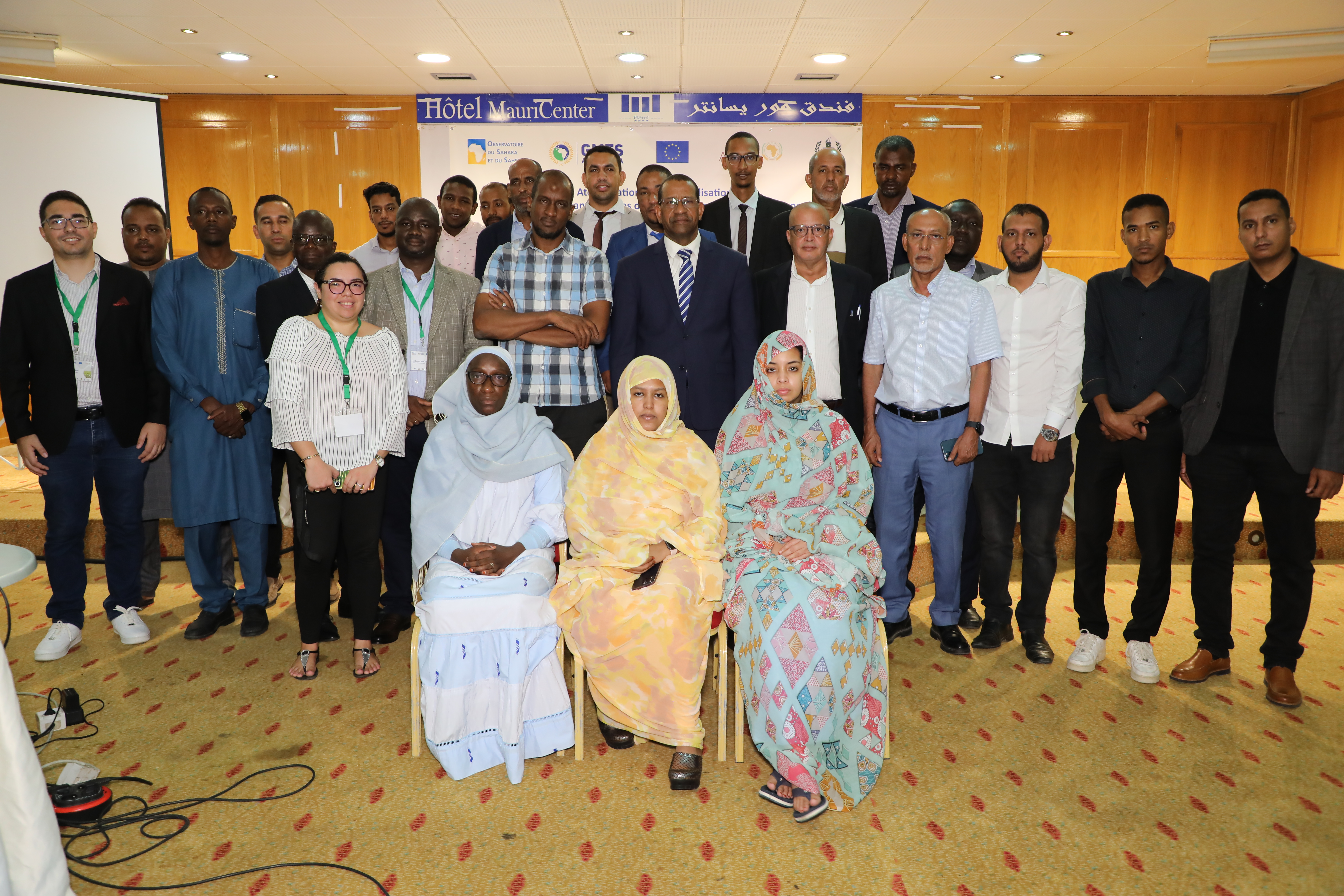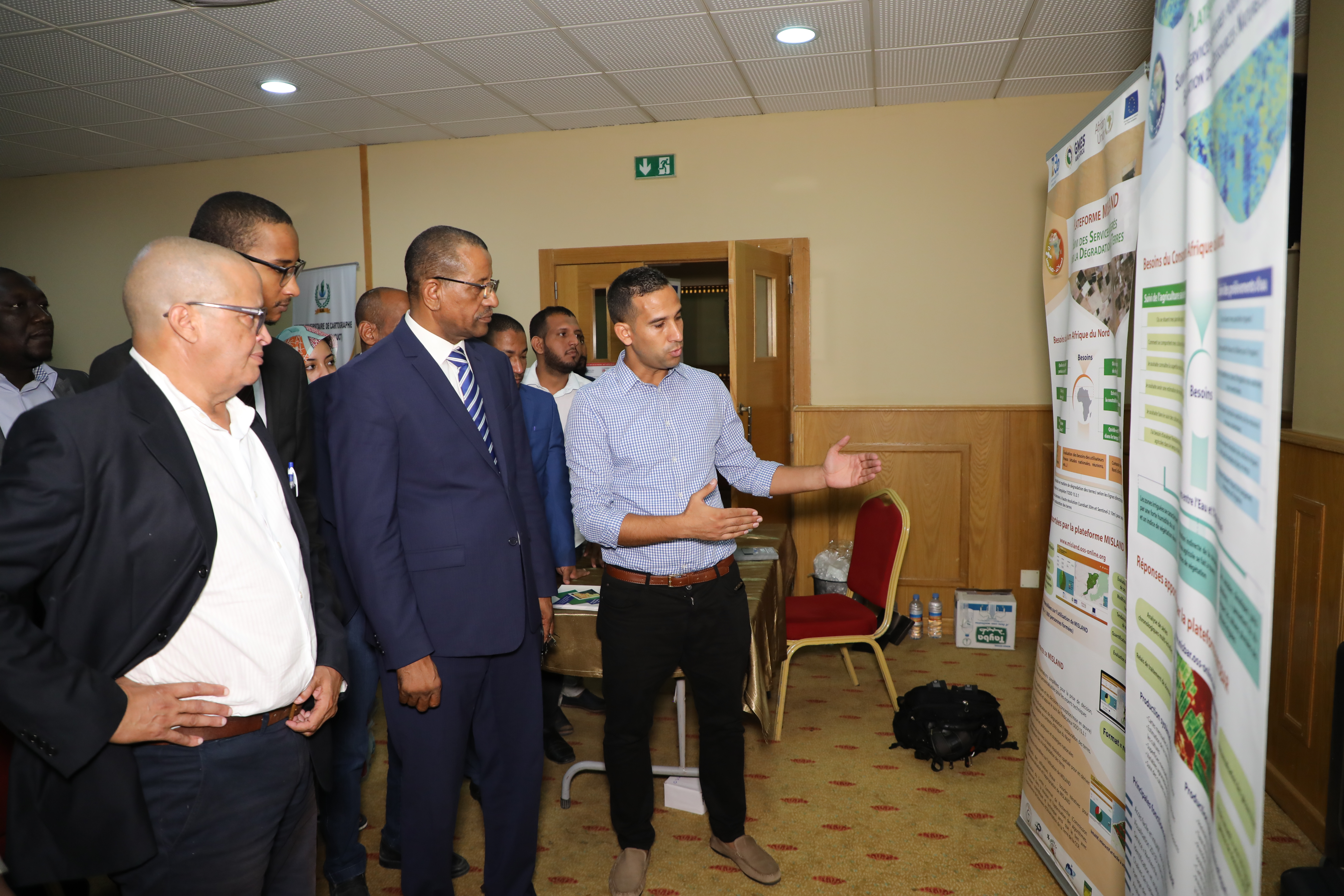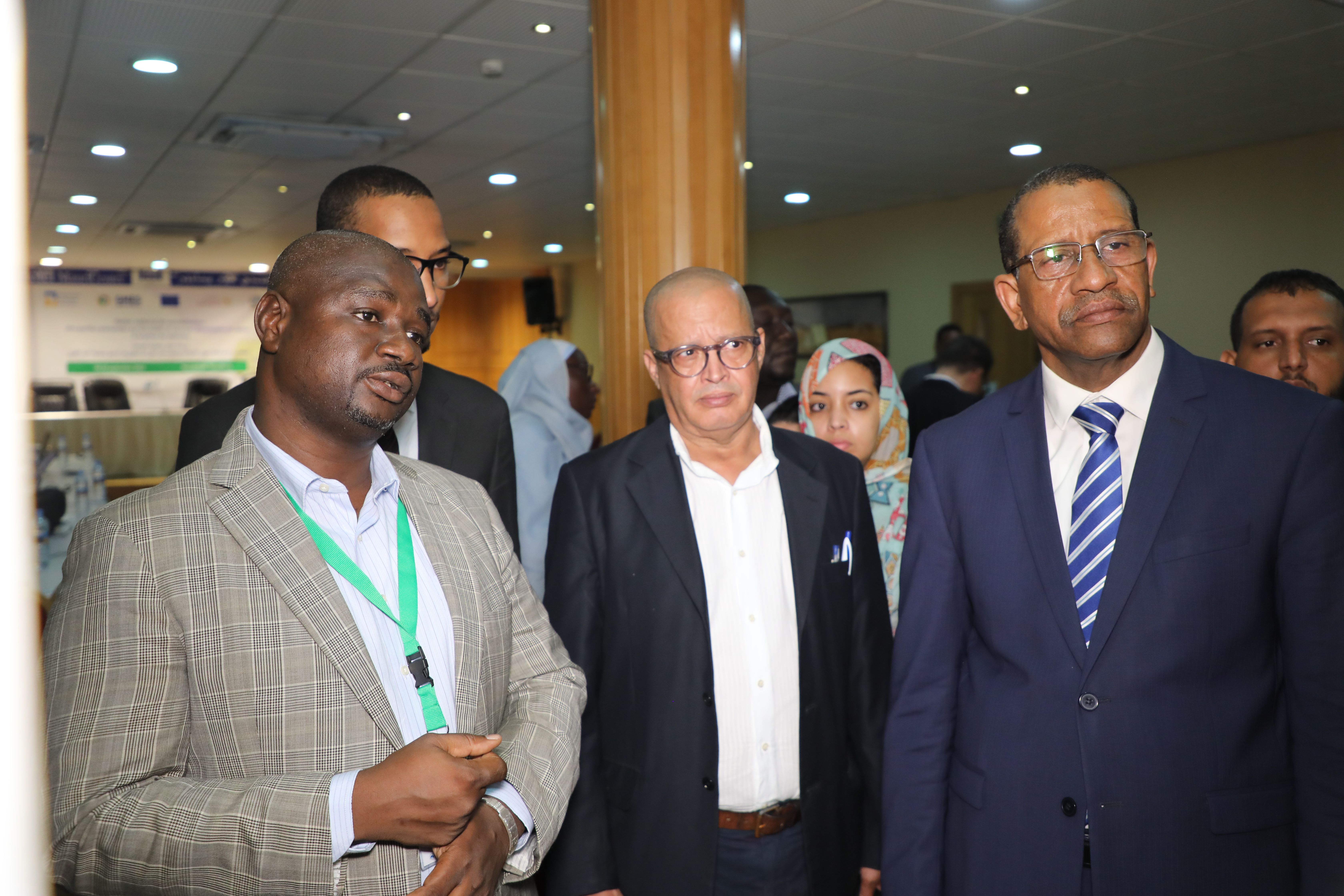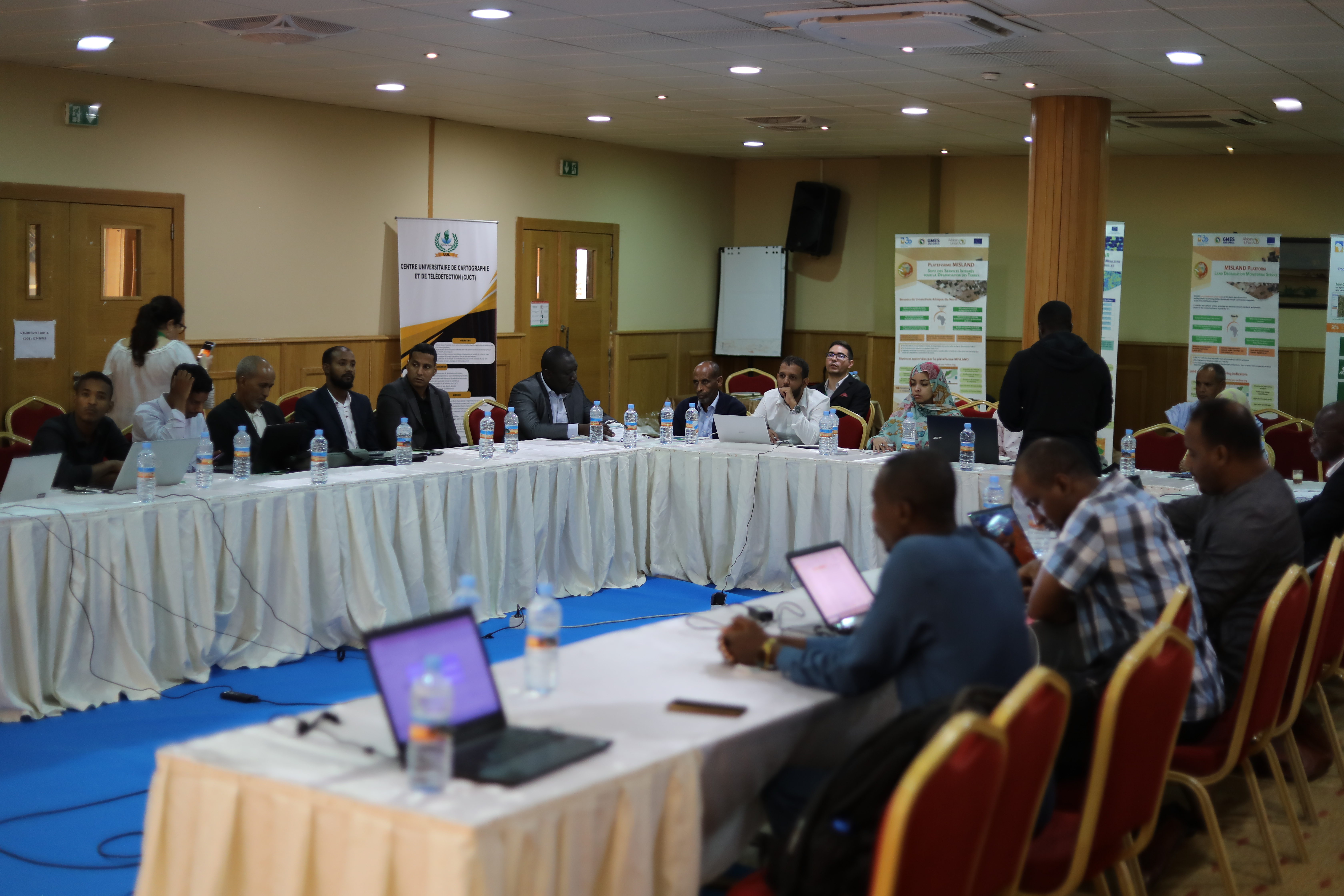 The national workshop of the GMES&Africa project in Mauritania took end on September 19, 2023. It brought together stakeholders and end users, representatives of different Mauritanian institutions and made it possible to focus on the technological innovations that upgrade the agricultural landscape in North Africa, highlighting the importance of Earth Observation (EO) in addressing the seasonal agriculture and water management challenges.
The sessions were also an opportunity to introduce the tools developed by the OSS/North Africa Consortium, in particular MISBAR, the platform which provides an immediate understanding of the crops and water withdrawals, as well as GuetCrop which is a tool to help prevent food crises. It was emphasized that the EO integration into decision-making processes related to irrigation would contribute to achieving sustainable agriculture in North Africa.
Exchanges between agricultural managers, representatives of the private and academic sectors have opened new prospects for promising partnerships.
Furthermore, the skills of end users in the use of decision support platforms were strengthened, their needs were identified and specific areas of interest were proposed. A roadmap was also developed to come up with a collaborative work plan with the stakeholders for the implementation of GMES&Africa project activities in Mauritania.
The workshop ended with the commitment of all stakeholders to establish a stronger collaboration and consultation in order to build on this progress and ensure a long-term and sustainable agricultural future for the region.