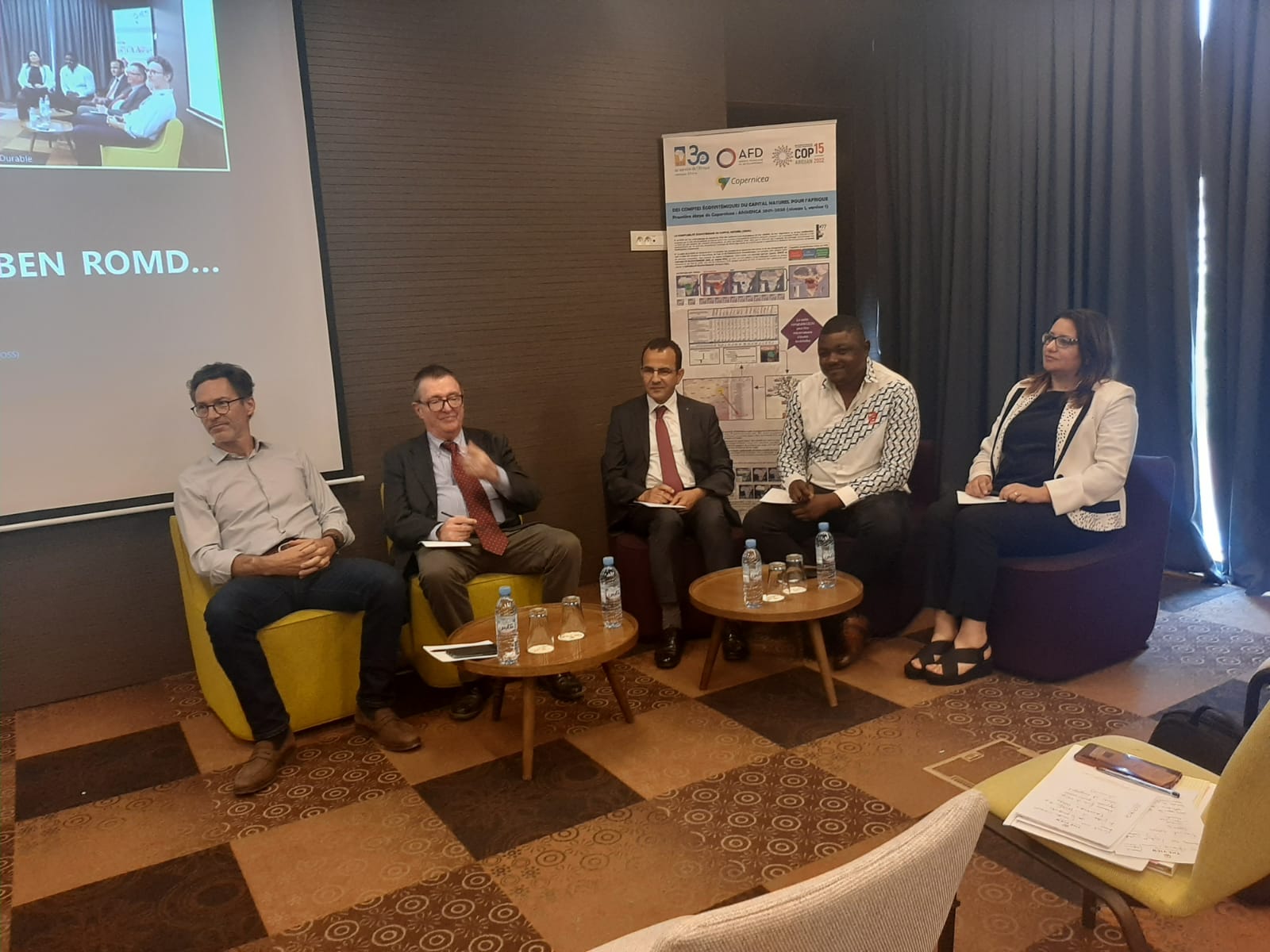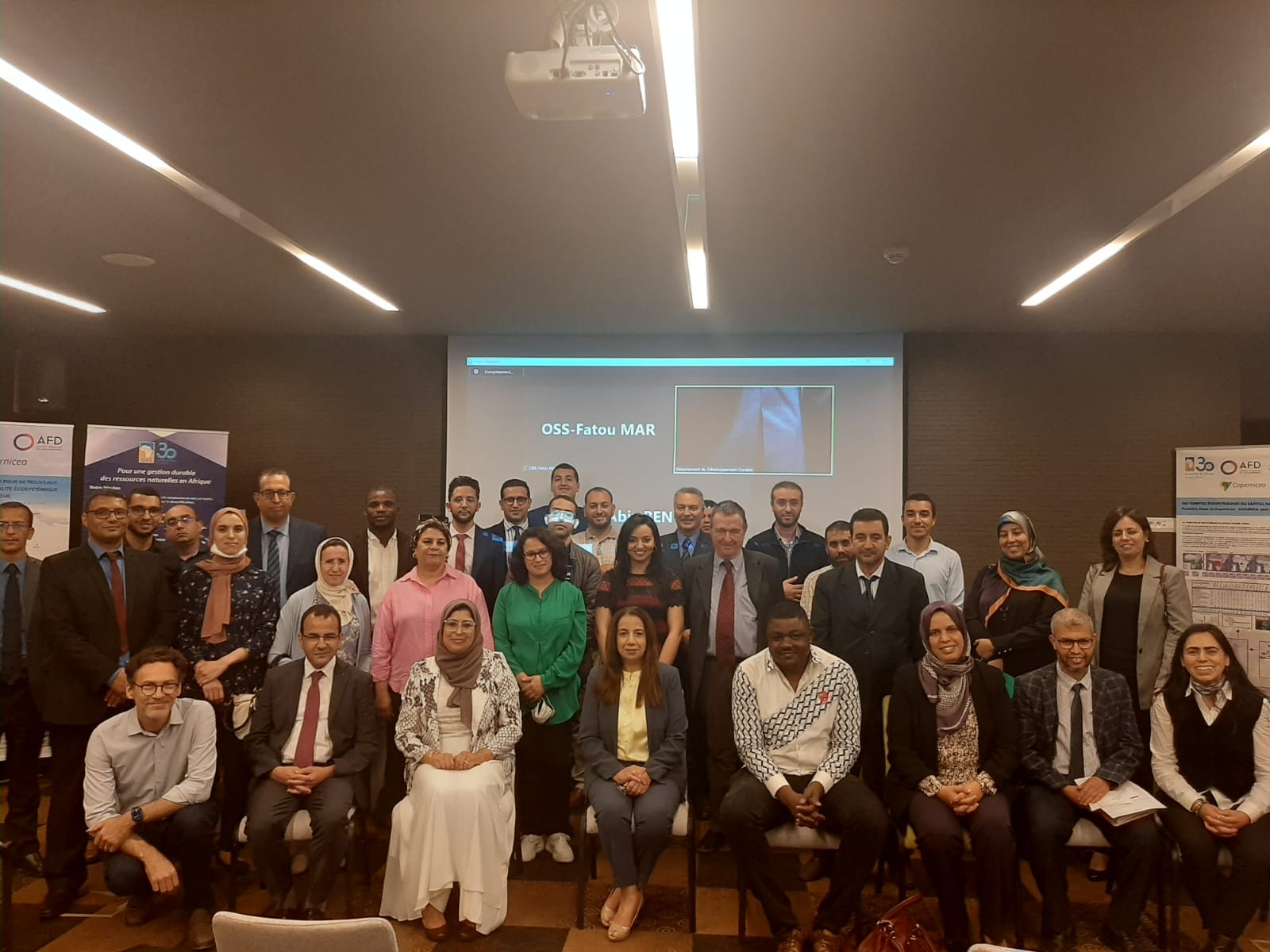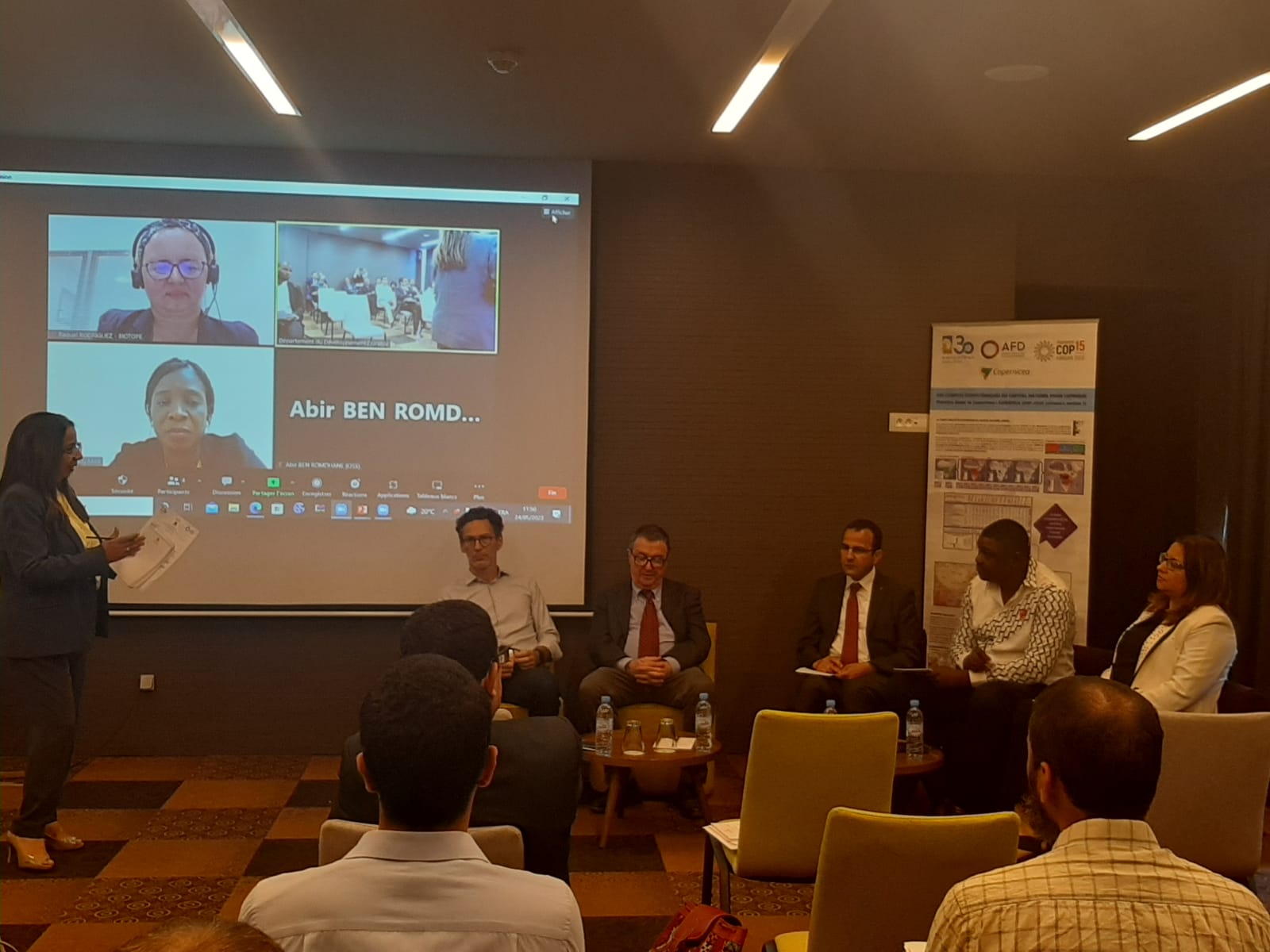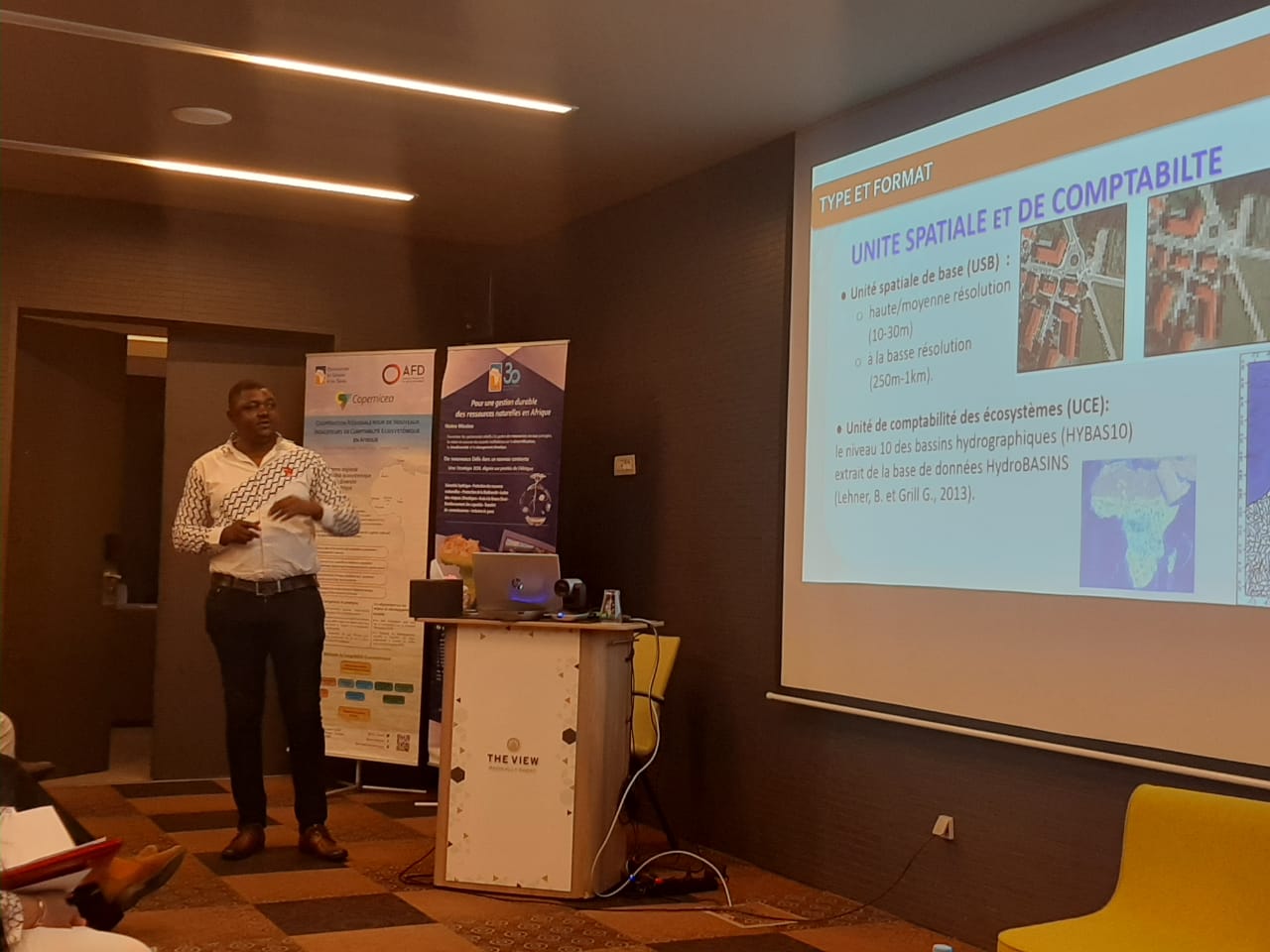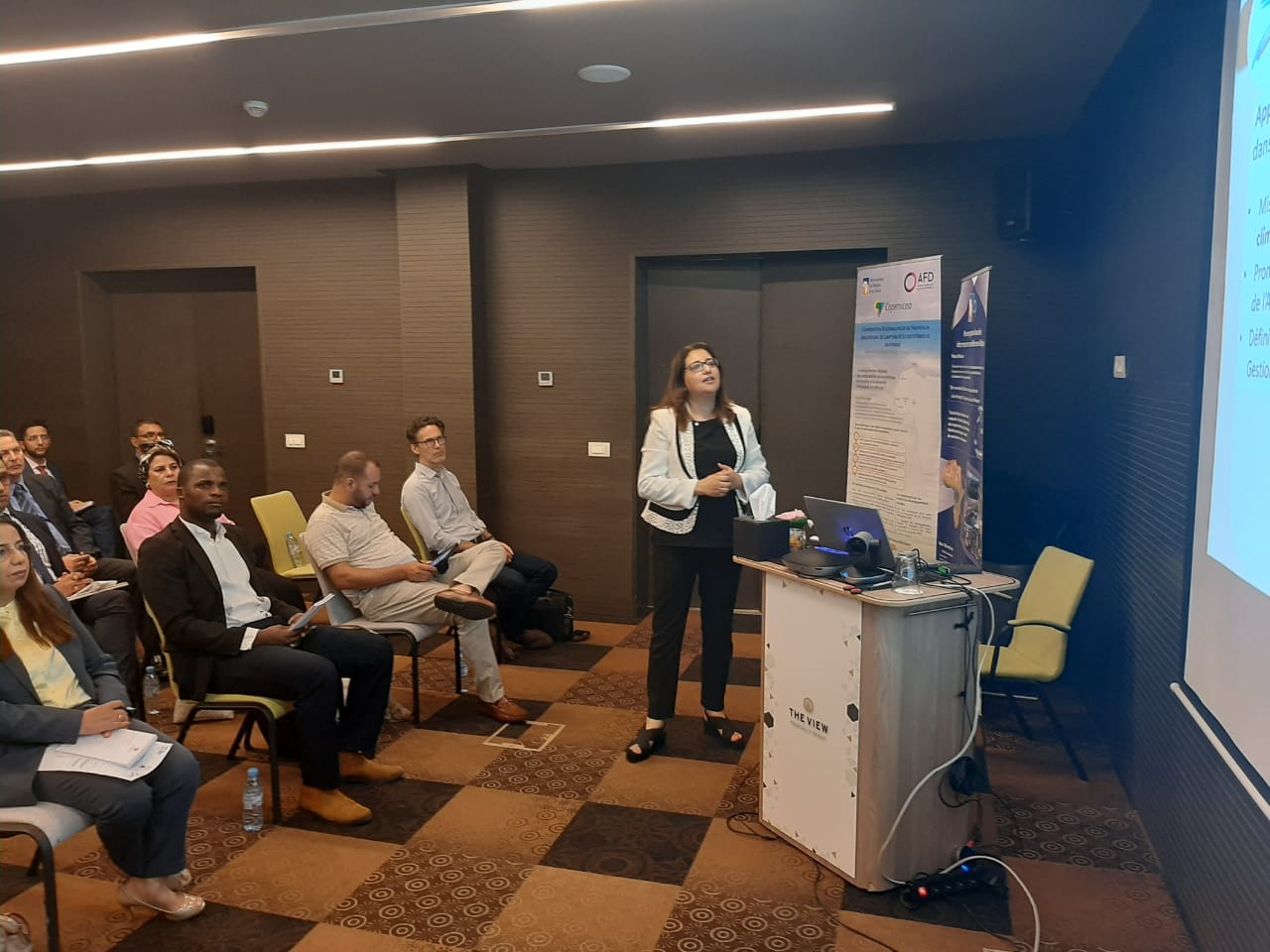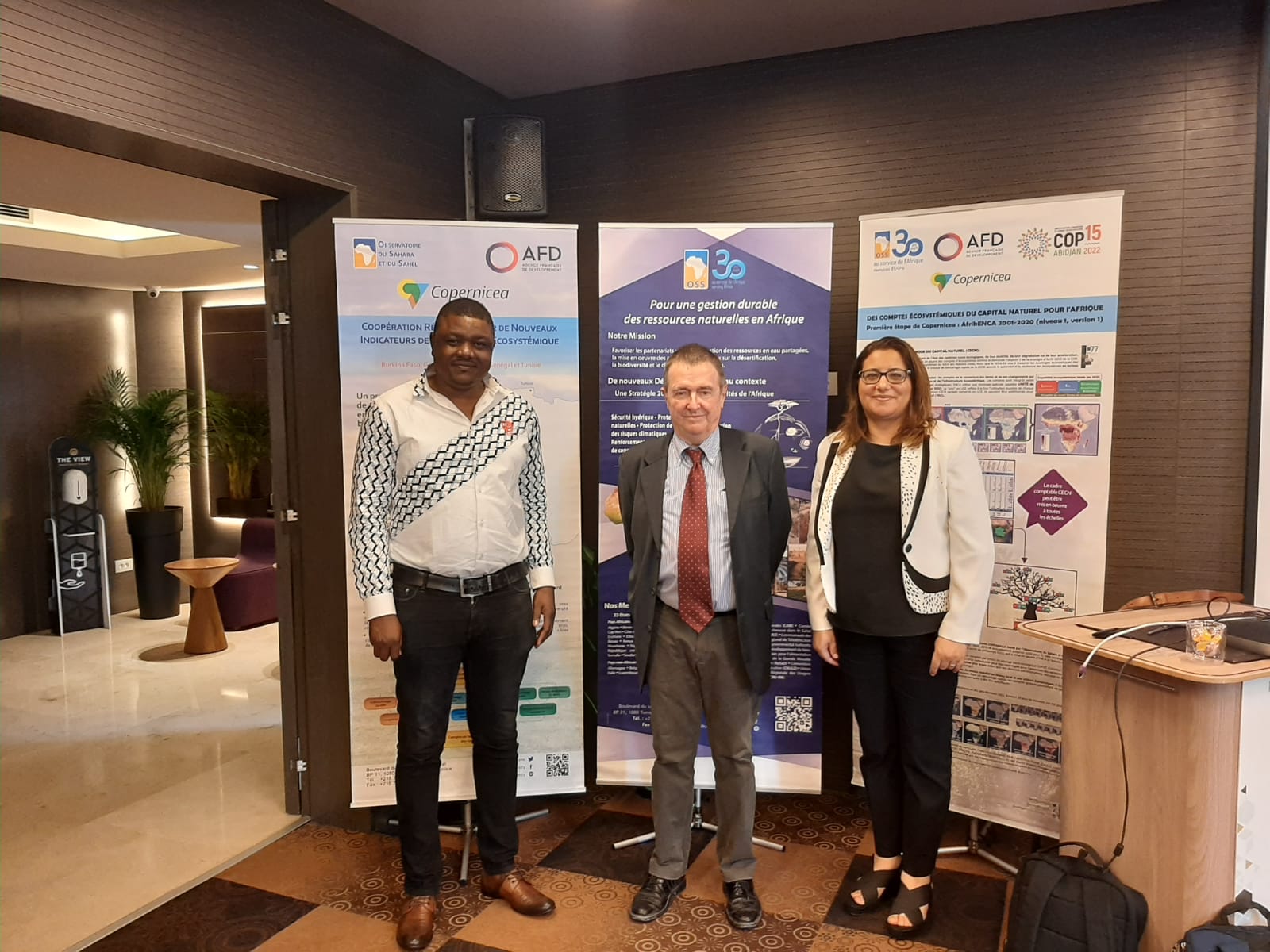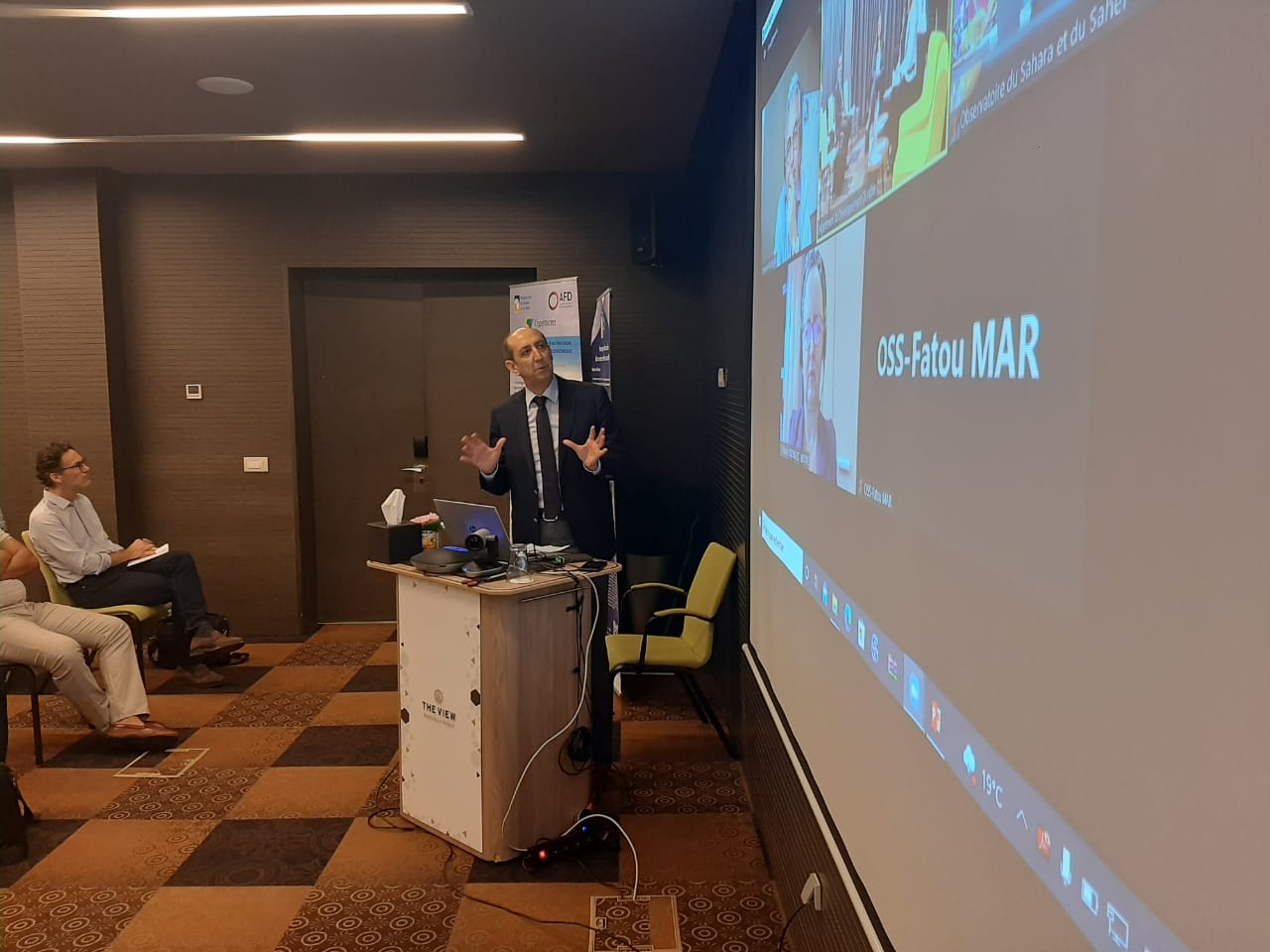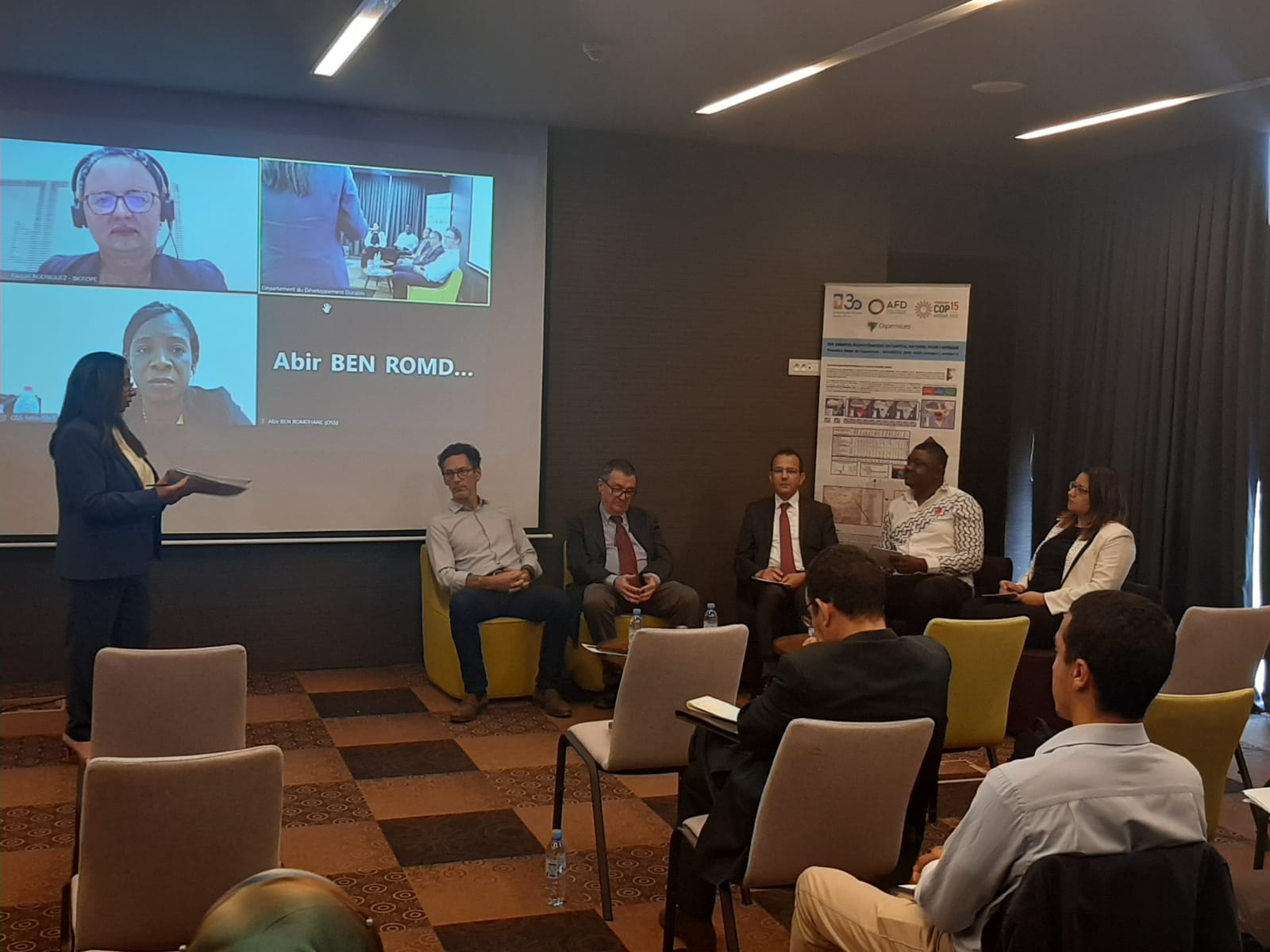 Start of the training and awareness-raising workshop on Ecosystem Natural Capital Accounting – ENCA, on May 24 - 26, 2022 in Rabat, Morocco as part of the COPERNICEA project and under the celebration of the International Day for Biological Diversity.
Mr. Mohamed BENYAHIA, Secretary General of the Moroccan Department of Sustainable Development, Mrs. Farah BOUQARTACHA, Director of Observation, Studies and Planning at the Department of the Environment and national focal point of the project, Mrs. Fatou MAR, OSS Land Department Coordinator and Mr. Emmanuel FOURMANN, Biodiversity-Forest-Protected Areas Project-Team Manager at the French Development Agency (AFD), opened the works of the session. 
Mrs. Kaouther HAMROUNI, Mr. Jean-Louis WEBER and Mr. Thierry TAPSOBA, animate the workshop.